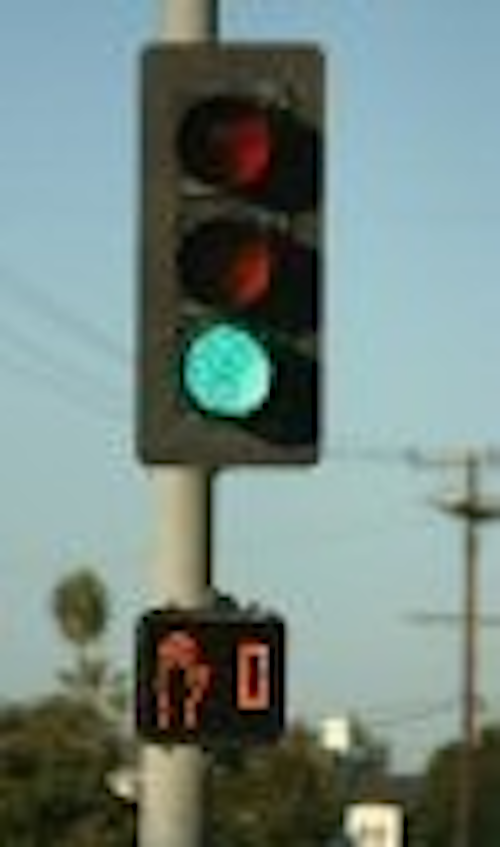 Siemens Building Technologies, Inc., has won a six-year energy savings performance contract from the Commonwealth of Kentucky to retrofit traffic signals on all state-maintained roads.
Beginning this month, Siemens will begin to install LED modules on every traffic signal, flashing beacon and school flasher on state-maintained routes in Kentucky. The installation of the modules at some 3000 intersections throughout the state is scheduled for completion by the end of June.
GELcore spokesperson Brian Duncan told LEDs Magazine that his company will supply between 60,000 and 80,000 LED traffic signals, arrows and pedestrian signs for the project.
With an estimated annual energy saving of $1.7 million, equivalent to an amount sufficient to power 3000 homes, the project will save the state $10.2 million over the six-year life of the contract. Also, the state will be able to make the upgrades with no upfront capital expenditures, since the funding will come exclusively from the energy cost savings resulting from the upgrades.
Siemens says that a standard traffic signal bulb burns 168 watts of energy each time it is illuminated. In contrast, a LED module uses between six and 20 watts, representing a reduction in energy consumption of nearly 90 percent.
The Kentucky Transportation Cabinet estimates that a typical utility bill for a signalized traffic intersection currently is about $63 a month. After Siemens completes the installation, the cabinet estimates that the cost will drop to a little more than $12.50 per intersection.
In addition, the average useful life of an LED module is eight to 10 years, compared with 10 to 11 months for an incandescent bulb. As a result, Kentucky will save more than $1.5 million a year in anticipated maintenance costs.
It typically costs the state $150 to change a single $2 incandescent traffic bulb. The state has been sending out eight to 12 crews every day to replace failed bulbs. After introducing LED signals, officials expect to dispatch one crew every 30-45 days to replace the occasional LED that might not work correctly.
"The Commonwealth of Kentucky should be commended for proactively using LED technology to reduce energy consumption and lower maintenance costs," said Siemens business development manager Michael Azzara.