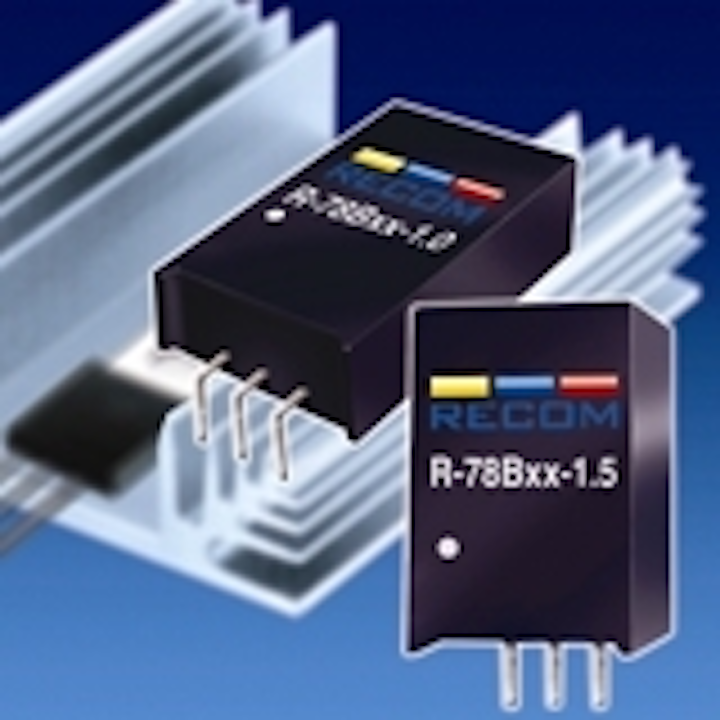 Incorporated in 1975, RECOM originally was a supplier for high precision metal-film-resistors and networks, becoming a pioneer for miniature DC/DC-converters in the mid 1980s. Today RECOM is a leading supplier of converters in the power range from 0.25 Watt to 60 Watt and above.
RECOM has served the electronics industry for over 30 years, offering single, dual, and triple output AC/DC converters, DC/DC converters and R-78 Switching Regulators as standard catalog products for fast delivery. Our principal markets are in the performance-oriented telecommunications, industrial control, data processing, transportation (incl. avionics), medical industries, military and test equipment areas although our converters are used in virtually every industry requiring low-to-medium DC voltage conversion.
Our core focus – development & design, production and marketing – spans the three continents of America, Europe and Asia, thereby ensuring close proximity to our customer base worldwide. Our continued quality improvement is significant.
Leading international corporations have selected RECOM as their strategic supplier for power supplies. The continued expansion of our international presence makes RECOM an important partner in industries such as global industrial automation, aerospace, medical, transport and communication.
The RECOM group of companies is committed to continue to be at the forefront of technological developments. Please consult our webpage: www.recom-power.com.
For more information, contact:
RECOM Power Inc.
18 Bridge Street Unit 4C
Brooklyn, NY 11201
Technical Support
Jordi Torrebadell
Tel: (718) 855-9713
Fax: (718) 855-9714
www.recom-power.com