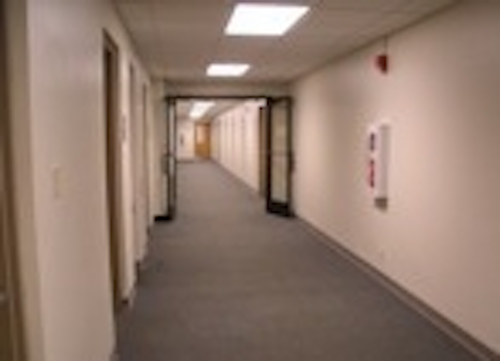 In the long term, the ultimately proper and successful implementation of LEDs as the predominant technology in general illumination will be through the use of fixtures and infrastructure specifically designed to take advantage of the unique properties of LEDs. Many elements of LED optical, thermal, and electrical characteristics are at odds with today's lighting infrastructure.
In the short to medium term, however, there are very good reasons to pursue a strategy to retrofit structures with LED products. Although using existing fixtures for LED products is an imperfect solution, it is nonetheless the solution offering the quickest path to the greatest energy savings over the shortest period of time. As the payback period for retrofit lamps falls steadily below five years, even for fluorescent replacements, the pure dollar impact of a lamp-to-lamp replacement will be attractive enough to entice facility owners toward energy-efficient LED solutions, given that they do not have to incur additional infrastructure changes.
+++++++
This article was published in the January/February 2009 issue of LEDs Magazine.
To read the full version of this article, please visit our Magazine page, where you can download FREE electronic PDF versions of all issues of LEDs Magazine.
You can also request a print copy of LEDs Magazine (available by paid subscription) and sign up for our free weekly email newsletter.