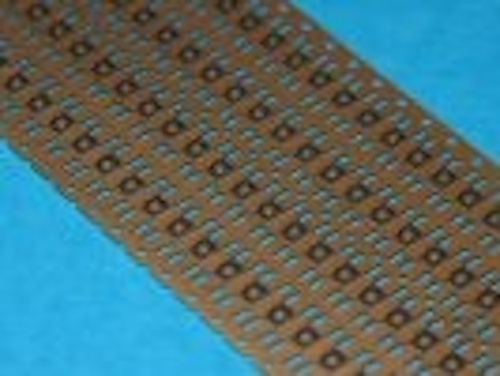 The use of lead-frame molding principles for LED packages can enable a high-volume, automated process that minimizes part handling and enhances quality. With the correct choice of materials, it is now possible to mass-produce packages for power LEDs in fine detail with great precision using this technique.
The widespread introduction of lead-free soldering means that injection-molded LED packages for high-brightness lighting applications must withstand temperatures above 260°C. Of course, thermal issues are paramount when the device is operating, and the package itself must tolerate the effects of high drive currents, encapsulation and high ambient temperatures (for example, direct sunlight for outdoor lighting applications).
Ticona Engineering Polymers, the Florence, Kentucky-based subsidiary of Celanese Corporation, has developed liquid crystal polymer (LCP) materials that are suited to the demands of power LED devices.
+++++++
This article was published in the January/February 2008 issue of LEDs Magazine.
To read the full version of this article, please visit our Magazine page, where you can download FREE electronic PDF versions of all issues of LEDs Magazine.
You can also request a print copy of LEDs Magazine (available by paid subscription) and sign up for our free weekly email newsletter.