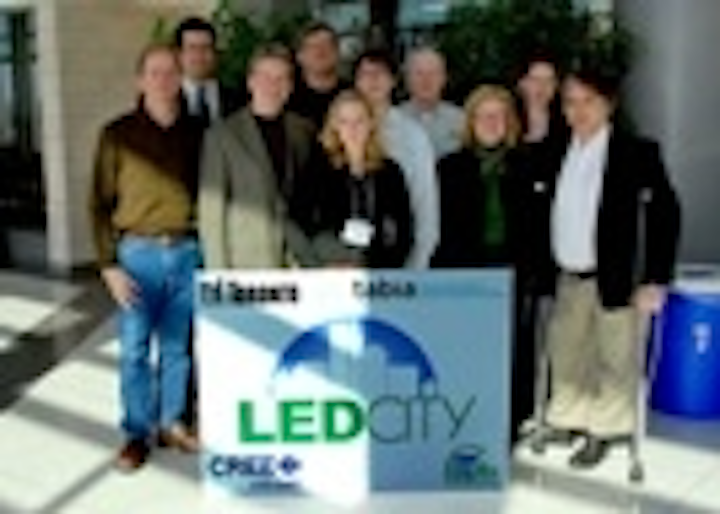 As LED lighting continues to be used for outdoor public spaces, there is great value in bringing together the organizations that have already participated in such lighting programs. This was one of the aims of the LEDiscovery event, held March 25-26 in Toronto, Canada. Hosted by greenTbiz of the Toronto Association of Business Improvement Areas (TABIA) and the Toronto Atmospheric Fund (TAF), the event was a resounding success.
In total, 23 manufacturers and agents of LED and adaptive lighting control technology products met over two days with close to 200 potential buyers and specifiers from the private and public sectors.
Billed as "LEDiscovery … The Future Vision of Lighting for Public Spaces — Using LED and Lighting Controls to Reduce Energy," the event was held during the week leading up to Earth Hour. Organized by the World Wildlife Fund (WWF), this event required a commitment to turn off lighting for one hour in participating cities throughout the world. Although Earth Hour was the largest controlled lighting blackout since the Edison invention itself, new technology will hopefully prevent the real thing from occurring, even under the strain of ever-increasing electricity demand.
Although the best kilowatt-hour is one not used, the alternative is to explore new technologies that will drastically reduce electricity consumption. Accounting for 20% of global electricity consumption, lighting is definitely at the forefront for change, which can be achieved using LEDs and lighting control technology. Earth Hour's goal may have been "turn off the lights," but LEDiscovery's aim was "turn on the LEDs".
+++++++
This article was published in the April 2008 issue of LEDs Magazine.
To read the full version of this article, please visit our Magazine page, where you can download FREE electronic PDF versions of all issues of LEDs Magazine.
You can also request a print copy of LEDs Magazine (available by paid subscription) and sign up for our free weekly email newsletter.