Designing reliable LED power supplies requires careful attention to detail (MAGAZINE)
The use of quality components, proper component derating and tightly-controlled manufacturing processes all contribute to the design of LED power supplies for long life and high reliability, explains DAVID COOPER.
Apr 26th, 2011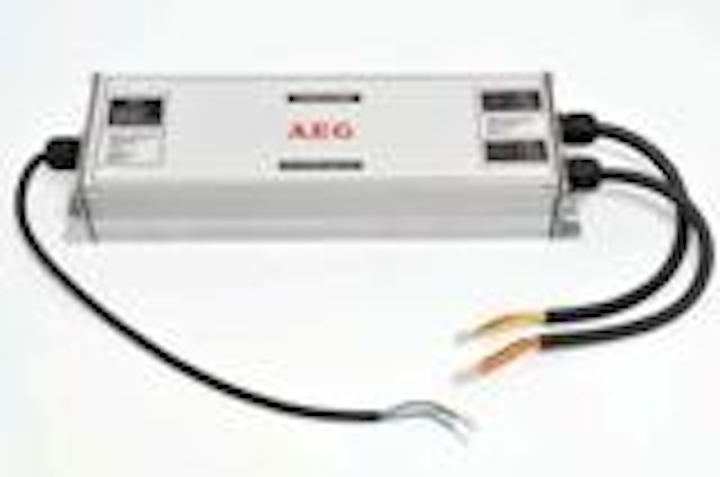 HB-LEDs offer an extremely long lifetime compared to other forms of lighting, with typical ratings of 50,000 hours or longer. This makes HB-LEDs very attractive for applications where maintenance is difficult and expensive, such as street lighting, tunnel lighting, high-bay lighting and outdoor signs. One key difference between LED lighting and most previous technologies is the need to drive the HB-LEDs from a well-controlled, low-voltage DC current source. To fully realize the potential of the LEDs, this power supply must be designed to have very high reliability and long life, ideally greater than that of the LEDs themselves.
The LED power supply is an extremely complex assembly. It contains 200 to 300 components that utilize many different technologies and come from multiple suppliers. One power supply may typically drive 50 LEDs, which means that 80-85% of the electronic components in a luminaire are inside the power supply. Many luminaire failures are caused by a power-supply failure, and power-supply manufacturers have to work doubly hard to meet the reliability expectations.
++++++
This article was published in the April/May 2011 issue of LEDs Magazine. To read the full version of this article, please visit our magazine page, where you can download FREE electronic PDF versions of all issues of LEDs Magazine. you can also request a print copy of LEDs Magazine (available by paid subscription) and sign up for our free weekly email newsletter.