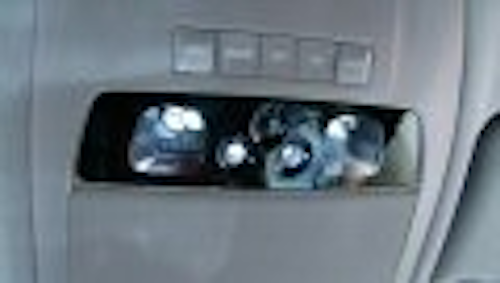 Among the many concept cars unveiled at the 2005 IAA Motor Show in Frankfurt were several with full LED lighting including the Ford Iosis and the Renault Egeus (with LED lights supplied by Valeo).
Hella in collaboration with LED maker Stanley Electric also unveiled an LED front lighting concept (see "Links" box). In the Mitsubishi Sportback, designers arranged the LEDs in a thin, long strip to blend in with the concept's sharp lines. LEDs at the outer edge of the headlamp help to illuminate turns.

+++++++

To read the rest of this article, please register for a free subscription to LEDs Magazine Review.Why?
Existing subscribers:Click here to enter your reader number and download the new issue.