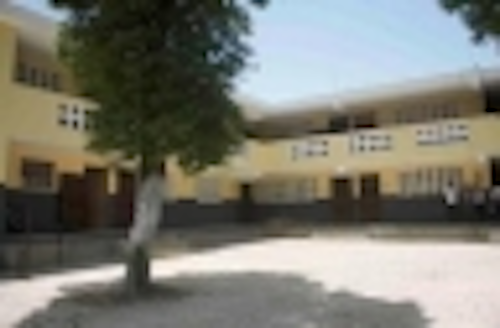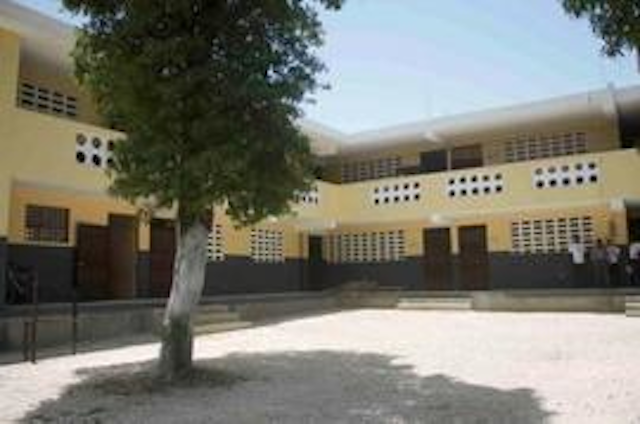 Date Announced: 21 Jun 2012
Montgomeryville, PA – LumenOptix, a leading designer and manufacturer of specification-grade lighting solutions for retrofit applications, proudly announces its support of post-earthquake reconstruction efforts in Haiti with the company's recent donation of fluorescent lighting fixtures to Dominique Savio, a comprehensive education facility serving some of the poorest communities in Port-au-Prince.
Following the earthquake in January 2010 that devastated much of the capital city, the elementary school within the Dominique Savio educational compound sustained such extensive structural damage that it needed to be completely reconstructed. In support of those efforts, which commenced this past January through the Hope for Haiti project, LumenOptix donated new, energy-efficient luminaires to help light classrooms for the 500-1000 students expected to return to the school once construction is complete.
"We're thrilled to be able to support the reconstruction of the Dominique Savio school and help restore it to its status as a critical educational center for the youth of Port-au-Prince as well as an important pillar of the surrounding community," LumenOptix Founder and CEO Jay Goodman said. "It's such a privilege to be part of Haiti's rebuilding process and to help provide sustainable solutions that can in some small way aid in creating a positive experience and a better quality of life for these courageous and dedicated students. We live very fortunate lives here and it's incumbent upon us to help these kids and their communities enjoy the prospect of a brighter future."
In addition to featuring an auditorium, two playgrounds, and a new water system, which not only serves the school but also provides free potable water to some 10,000 residents in the surrounding community, the reconstructed school will house new computer stations and a collection of musical instruments for students. Construction is expected to be complete by late 2012.
About LumenOptix, LLC
Based in Montgomeryville, PA, LumenOptix leverages precise optical and luminaire design to create lighting solutions that provide optimal light levels and maximize energy savings. Driven by a dedication to outstanding quality, performance, and customer service, the company's products are proudly manufactured in the United States and deliver the utmost in true specification-grade energy saving solutions for the retrofit needs of the lighting market. For more information, contact LumenOptix at (800) 671-6799 or visit www.lumenoptix.com.
Contact
Debra Alvaro Early Marketing Manager (267) 613-6110
E-mail:dearly@lumenoptix.com
Web Site:www.lumenoptix.com