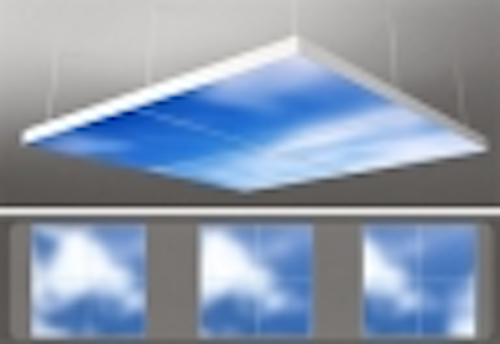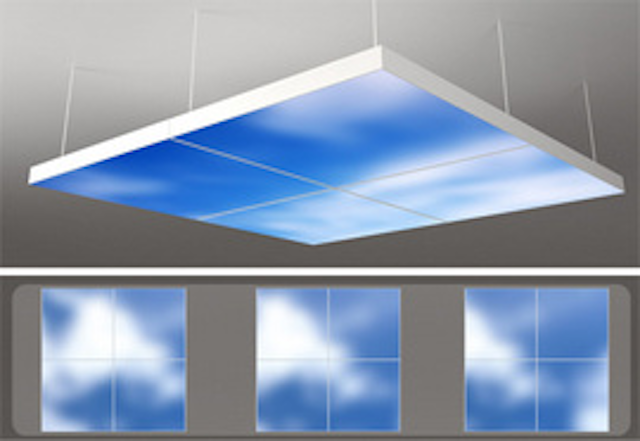 Date Announced: 30 Aug 2012
Shenzhen, China - NEONNY unveils exciting new product-Moving Sky LED Panel, which is designed to bring blue sky indoor and improve the ambience and well-being. User will be feeling extremely comfortable and peaceful thanks to the soft moving blue sky the LED panel presents indoor. It is a magic light that is able to cheer up a depress heart or calm down a fevered mind.
In addition to the amazing light output, thanks to our over 15 years experience serving worlds giants, like Hunter Douglas and Armstrong, the panel is full of confidence to highlight its ingenious mechanical design, which make sure the elegant outlook, solid inner structure and body.
The Moving Sky LED Panel is an ideal lighting and decorative source to be as ceiling lights or lighted façade. Application is quite wide like office, hospital, healthcare, residence. Installation methods include suspended, recessed, surface-mounted, putting in a ceiling system and other possible situation. Installation solution and accessory are provided upon floor plan. The standard dimension Neonny provide is 597x597x55mm,and can be grouped as you want, and also open for custom request.
The Moving Sky LED Panel is now available for order, for more details please feel free to contact us.
About Neonny
With over 15 years experience in building, lighting and exporting, Neonny is committed to produce high quality LED lighting products and solutions that fulfill every requirement as regards ergonomics, economic efficiency and environmental compatibility and create added value in terms of aesthetics, applying LED lights to make work easier and improve communications.
Contact
Neonny Jason Yao
E-mail:jasonyao@neonny.com
Web Site:www.neonny.com