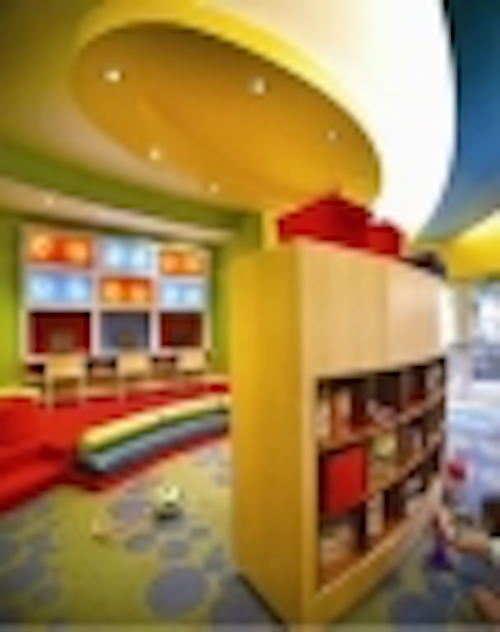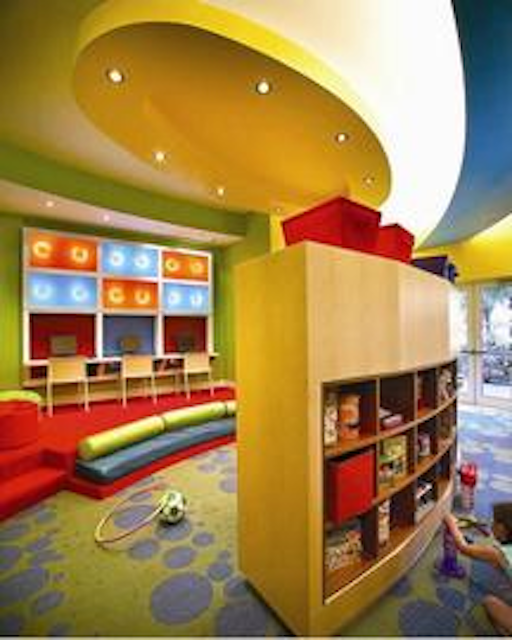 Date Announced: 02 Aug 2012
Port Washington, New York - Delivering superior performance with higher lumen output than MR16 fixtures while using 60 percent less power, WAC Lighting introduces sophisticated Tesla LED Recessed Downlights which are Energy Star Qualified for commercial and residential applications.
Engineered with state of the art high output LED technology for thermal management and optics, the upgraded Tesla offers various styles and sizes. Tesla delivers an equal amount of footcandles using 50 percent less fixtures than its halogen counterparts for the same size space. This results is half the number of holes in the ceiling for a clean, architectural look. Designed with a low profile trim that is constructed of die cast aluminum, the luminaires can be dimmed to one percent with an electronic low voltage dimmer and offer a potential LED life of 50,000 hours.
Delivering a light output that is comparable to a 50-watt MR16 fixture, the WAC 2-inch 14-watt Tesla LED downlight delivers 681 lumens and a color rendering index (CRI) of 85 at a color temperature of 2700K, 728 lumens and an 85 CRI at 3000K, and 694 lumens and an 82 CRI at 4000K. The 2-inch downlight features spot (16.5 degree angle), narrow (30 degree angle) and flood (53 degree angle) beam spreads.
Deploying a lumen output comparable to a 75-watt PAR30 fixture, the WAC 3.5-inch 20-watt Tesla LED downlight delivers 922 lumens and a CRI of 85 at a color temperature of 2700K, 985 lumens and an 85 CRI at 3000K, and 1002 lumens and an 82 CRI at 4000K. The 3.5-inch downlight offers a flood beam spread of 40 degrees.
Both the 2 and 3.5-inch downlights are available in the round and square open reflector, adjustable reflector and wall wash trim styles, as well as the shower trim. The 3.5 luminaire is also available in an Adjustable Pinhole style.
IC-rated airtight housings are available for new construction projects while non-IC rated airtight housings are offered for remodeling installations.
The luminaires are offered with a replaceable LED module and reflector.
Tesla High Output Recessed Downlights operate on 120-volt or 277-volt electrical systems, and offer an emergency battery backup option to maintain lighting during power outages.
Three designer finishes available including Brushed Nickel, Copper Bronze and White.
The WAC Lighting Story
WAC Lighting is a leading global manufacturer and innovative designer of lighting for Luxury Residential, Commercial, Hospitality, Institutional, Retail and Architectural applications, specializing in track, recessed, under cabinet, monorail and decorative lighting, with a new sustainable LED and OLED collection.
WAC has developed a stellar reputation for upscale decorative and task lighting lines backed by an extraordinary level of service, an unprecedented shipping record, and a Five Year Product Warranty. To reflect Green energy saving strategies, social progress and community involvement, WAC uses the brand standard "Responsible Lighting" that reflects the company's holistic approach to business, encompassing a deep commitment to responsible eco-friendly manufacturing, extensive research/development, energy saving technology, and altruism.
WAC offers a broad range of award-winning products: LED and Low/Line Voltage Track and Rail Systems; LED Low/Line Voltage Recessed Downlights; InvisiLED®, LED tape systems for indoor and outdoor applications; Artisanal Glass Pendants and Wall Sconces; Display Lighting; LEDme® Step and Wall Lights; and SMART Transformers. Nearly 90% of WAC Lighting LED products are fabricated, to a component level, within its facilities in the US and a wholly owned zero-landfill manufacturing campus in China.
WAC Lighting Global Headquarters and Eastern Distribution Center is located in Port Washington, New York with Western Offices and Distribution Center in City of Industry, California. WAC may be reached at 1.800.526.2588 or by visiting www.waclighting.com.
Contact
Christopher Pica T. 631.262.0374
E-mail:cpmediarelations@gmail.com
Web Site:www.waclighting.com