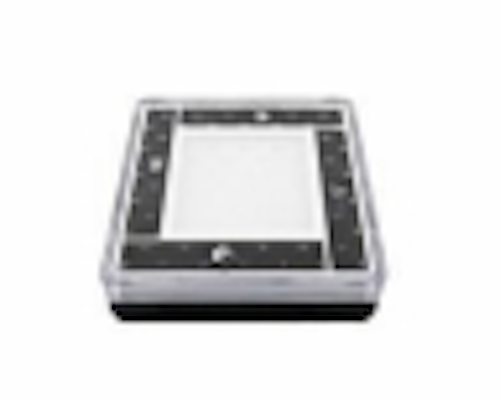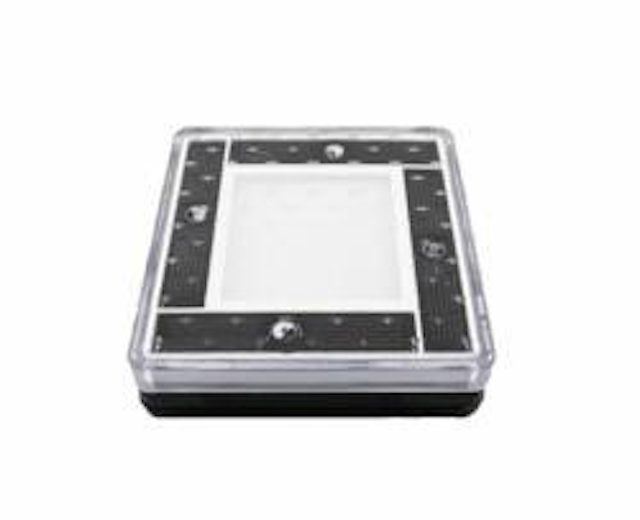 Date Announced: 14 Aug 2012
Las Vegas, NV - Always staying one step ahead of the curve and offering exciting new solar powered lighting products, Reusable Revolution LLC is pleased to announce the release of a new super luminosity LED solar brick light. This innovative product is very exciting for its capabilities to lie in a pathway and illuminate while sitting flush with the surface. Just as Reusable Revolution's other popular pathway markers, this light is designed to withstand an amazing twenty tons and provide light for up to 24 hours from the rechargeable Ni-MH battery. However, this light has a 94% larger top surface area than Reusable Revolution's standard road stud with a much larger lighting area. Moreover, this light provides a visible distance of up to 500 yards as a result of the super luminosity LED. Initial offerings of this light will be in white and blue LEDs and start at $59.99 with cost decreasing as quantity increases.
The super luminosity LED solar brick light is a highly versatile, utilitarian yet stylish product. With polycarbonate construction, the brick is designed to illuminate roads, decks, docks, stairs, pathways, pedestrian crossings, parking lots, or any other outdoor area that receives sunlight. The market for solar lights has been rapidly growing over the past few years. With advances in solar LED lighting, these products are attracting attention of consumers, government agencies, and businesses alike. Reusable Revolutions pathway markers are ideal for use in outdoor areas out of reach of a power supply, areas without the ability to run wiring, or simply for the environmentally conscious consumer. The LED solar brick light is 6 inches by 6 inches and is commercial grade quality; this is the same quality as other generations of lights that are trusted by big name customers and government agencies.
Today, Reusable Revolution LLC is trusted by customers worldwide for their high quality innovative products and extraordinary customer service. Most notably, Reusable Revolution LLC is trusted by the U.S. Government for some of their solar requirements both domestically and at bases abroad.
With continued growing demand for solar lights, Reusable Revolution LLC is very excited to introduce a new sleek line of solar ground lighting. "This light is positioned to be a big hit among our customers," says President Brad Howard. "This super bright LED demonstrates the innovation that our industry and business embrace, smart light solutions for savvy consumers."
Based in a 10,000 square foot facility in Las Vegas, Nevada, Reusable Revolution LLC sells its 40 plus solar products to thousands of customers through numerous distribution channels including the company's own website, reusablerevolution.com. Their products range from landscape lights to motion sensor flood lights and even include unique alternative energy products such as solar powered radios and solar powered flag pole lights, with even more solar energy products to come in the near future.
To learn more about the company and to view merchandise, check out http://www.reusablerevolution.com.
Contact
Michael Stromberg (866) 806-2072
Web Site:www.reusablerevolution.com