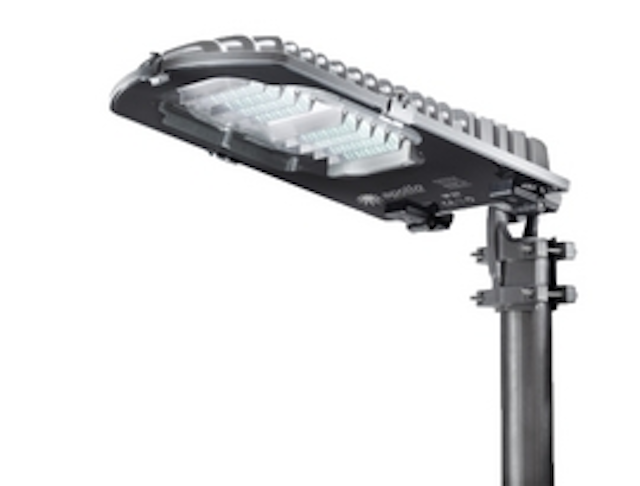 Date Announced: 07 Feb 2014
NAPLES, Fl. -- Apollo Metro Solutions, Inc is pleased to announce it has been awarded the prestigious "DLC" Certification for two models of its revolutionary LED Street Light Lights. The Company's Roadway Luminaires have been placed on the DLC's Qualified Products List (QPL), which is utilized as a reference guide by participating utilities when seeking industrial and commercial lighting solutions. The DesignLights Consortium has administered the Qualified Products List (QPL), a leading resource that distinguishes quality, high efficiency LED products for the commercial sector. Today, the QPL sets the bar for efficiency program incentives across the U.S. and Canada while informing manufacturer product development.
About DesignLights Consortium
The DesignLights Consortium (DLC) is a project of Northeast Energy Efficiency Partnerships (NEEP), a regional non-profit founded in 1996 whose mission is to serve the Northeast and Mid-Atlantic to accelerate energy efficiency in the building sector through public policy, program strategies and education. The DLC promotes quality, performance and energy efficient commercial sector lighting solutions through collaboration among its federal, regional, state, utility, and energy efficiency program members; luminaire manufacturers; lighting designers and other industry stakeholders throughout the U.S. and Canada.
About Apollo Metro Solutions, Inc.
Apollo Metro is an innovative USA-based company designing and manufacturing highly advanced, eco-friendly, and cost-saving light emitting diode (LED) lighting systems and intelligent control systems to municipalities and commercial businesses around the world. Apollo Metro sets itself apart by incorporating intelligent technologies into their design. Apollo Intelligent LED product line includes LED Luminaires with built-in Camera, Sensors and Gigabit WiFi. Apollo Metro is dedicated to delivering exceptional quality, innovative product line and excellent customer service. Its team is comprised of respected and recognized entrepreneurs, innovators and professionals who are passionate about technology and energy savings. For further information, please visit our website www.ApolloMetro.com
Contact
Michael Shoaff, COO
E-mail:sales@apollometro.com
Web Site:www.ApolloMetro.com