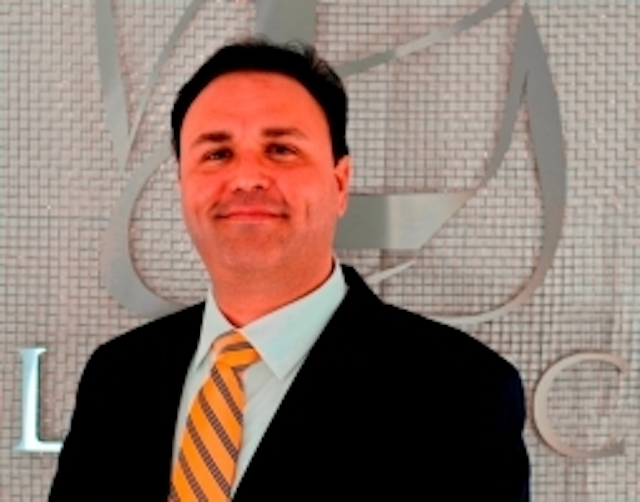 Date Announced: 03 Feb 2014
Lumitec, a leading designer and manufacturer of extreme environment LED lighting solutions, announced today the appointment of Ken Mathis as VP of Operations of their R&D/manufacturing headquarters in Delray Beach. Ken brings to the role more than 25 years of manufacturing and supply chain experience in lighting and related industries.
Ken's areas of expertise include designing, optimizing, and leading complex manufacturing facilities and dramatically driving system and process improvements using Lean Six Sigma philosophies.
Ken has spent the majority of his career working with notable lighting companies such as Eaton-Cooper, Acuity Brands, U.S. Industries' Prescolite-Moldcast, and the Reynolds Metals Company. He has a BS in Industrial Engineering from Louisiana Tech University and an MBA from Centenary College of Louisiana.
"Ken will be a fundamental piece of our 'scalable growth' strategy. We are very excited to have him on board," said Lumitec Founder and President John Kujawa. "As a growing company, Lumitec needs internal leaders who are visionary and creative, yet pragmatic and results oriented. Ken's career exemplifies these characteristics."
In his new position, Ken will work closely with the President and existing Operations and Engineering staff to develop, refine and optimize processes, implement new robotic technology and guide the development of new IT resources to support the company's continued growth of 50% to 100% per year.
Headquartered in Delray Beach, Fla., Lumitec is an engineering and manufacturing firm solely focused on the conceptualization, development, and manufacture of high-quality, extreme environment LED lighting. Lumitec LED fixtures are designed with an in-depth knowledge and understanding of the lights' true expected life and use, combining cohesive functionality and style to guarantee superior, long-lasting products. Lumitec provides full engineering capabilities including a full electrical, mechanical, prototyping, and optics labs. Lumitec proudly conducts all of their design, testing, and manufacturing at their R&D headquarter offices in Florida. To learn more about Lumitec and their products, please visit www.lumiteclighting.com or call at 561-272-9840.
Contact
Angela Betancourt
E-mail:abetancourt@lumiteclighting.com
Web Site:www.lumiteclighting.com