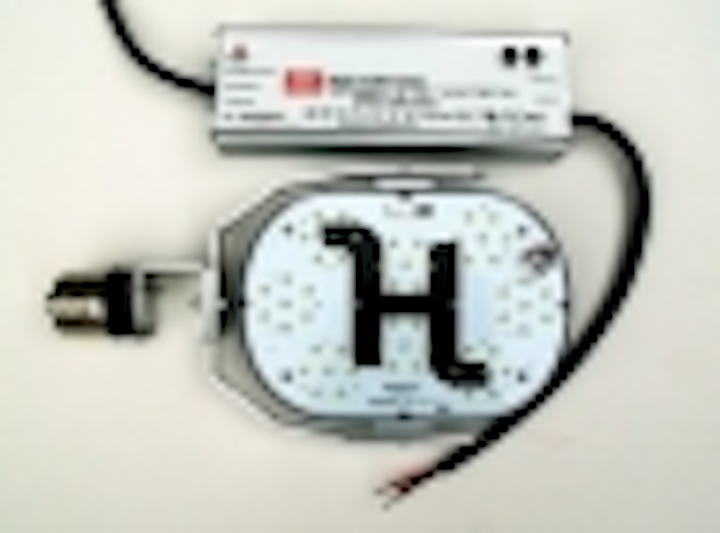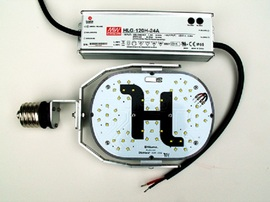 Date Announced: 21 Feb 2014
Warehouse Lighting is proud to announce the offering of LED retrofit kits which can be used to convert HID lighting fixtures to high quality and economical luminaires.
Warehouse Lighting, a leader in providing warehouse, industrial, commercial and residential lighting products is now offering LED retrofit kits. They are a money-saving way to upgrade current fixtures and are easy to install.
LEDs are much more efficient and longer lasting than Metal Halide (MH) and High Pressure Sodium (HPS) lighting systems. Energy costs can be reduced by as much as 80%. Some LED lighting systems qualify for energy efficiency rebate incentive programs offered by local utilities.
LEDs also have a higher Color Rendering Index (CRI), which means a better quality of light. The CRI of HPS lights is very low and MH lights lose their average light output over time.
Installation of these products can be done by simply removing the old lamp and ballast and replacing them with a LED plate and driver. In most cases, a mounting bracket with a mogul base is used to support the LED plate.
The best way to determine the comparable wattage of LEDs needed to replace old lamps is to divide the wattage of the current HID lamps by 3 or 4. LED retrofit kits can be used to upgrade the following types of light fixtures:
- High bay
- Low bay
- Canopy
- Flood
- Wall pack
- Street
- Parking
LED Retrofit kits have 3, 5 and 10 year warranties.
Founded in 2000, Warehouse Lighting has been an integral part of the Industrial Lighting community. Warehouse Lighting has gained the reputation for outstanding service and commitment to customer satisfaction in the greater United States of America. With awards and recognition in LED, Induction and Fluorescent technologies, Warehouse Lighting is a source to fulfill needs in the areas of industrial lighting retrofitting and commercial lighting.
To learn more about LED retrofit kits, please visit http://warehouse-lighting.com.
Contact
Warehouse Lighting +1-888-454-4480
E-mail:info@warehouse-lighting.com
Web Site:warehouse-lighting.com