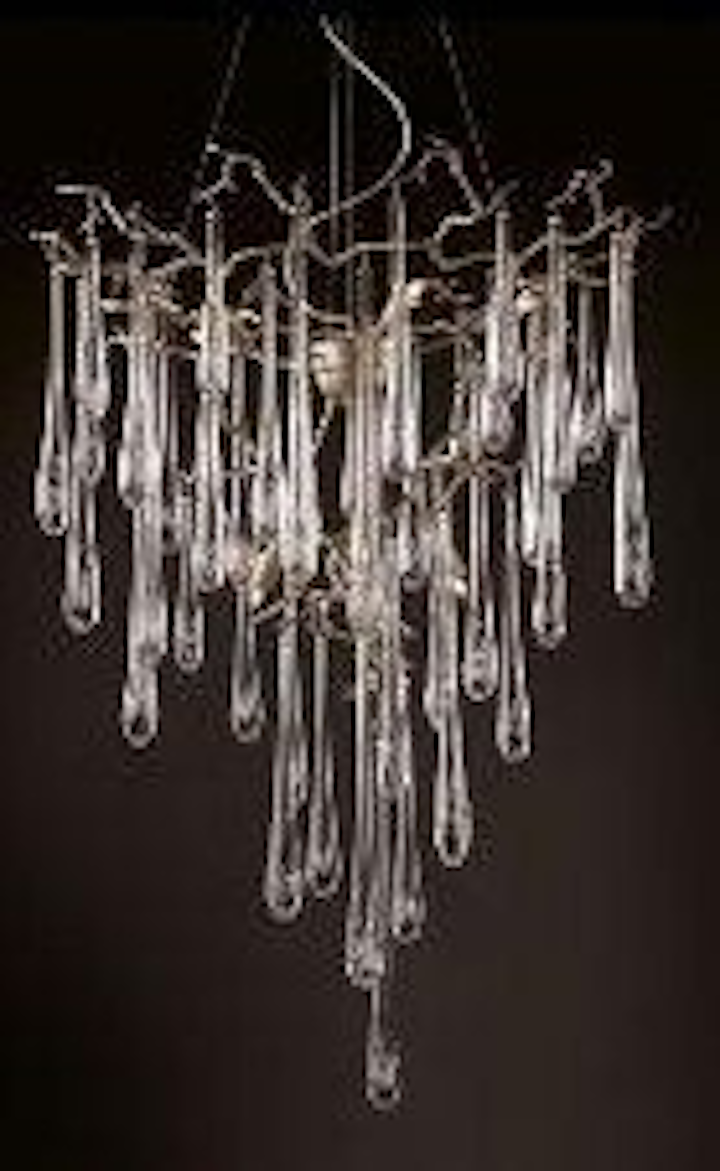 The Serip - an elegant reinterpretation of the classic chandelier

A wonderful hand blown and sculptured glass chandelier dominates the centre of our new Great Portland Street interior design studio and showroom.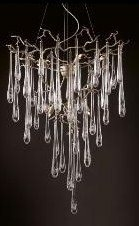 Urban Living Interiors customizes Serip chandelier in varying sizes and finishes

The very glamorous Serip light is crafted from hand blown droplets of glass. Each droplet hangs at varying heights in a loose interpretation of the classic chandelier, suspended from a delicate frame of twisted individual gold plated metal and hung from the ceiling by near invisible wires. The beauty of this unique product is that no two lights are the same (unless you want to order a pair) and the light can be made to any size, width or dimension with different metal finishes available too.

"We absolutely love this light, it's so beautiful and is one of the most commented upon products in the showroom. It is a statement piece and clients have ordered it in varying sizes. It makes a dramatic statement whether in a hallway, bedroom, or fitted low over a dining room table", says Mark Riese, Managing Director, urban living interiors.

Recent commissions include a low cascading version over a coffee table for an elegant reception room and a huge oval version over a large dining table. The latest commission is a long cylindrical drop for a staircase in matt silver finish with coloured glass drops. "It will be a stunning entrance statement - unique in construction and design" comments Mark Riese.

At urban living interiors design, craftsmanship, materials and quality of products are our top priority. Clients come to us because they know we have the highest standards and only work with top European brands, designers and manufacturers. Private client interior design, interior architecture, show houses and bespoke furnishings - at urban living interiors.

Contact:

urban living interiors
+44-020-7637-9427

E-mail:

info@urbanlivinginteriors.co.uk

Web site: