LUCIS Technologies' NuBryte turns light switch terminals into smart home and lighting safety consoles
Dec 24th, 2014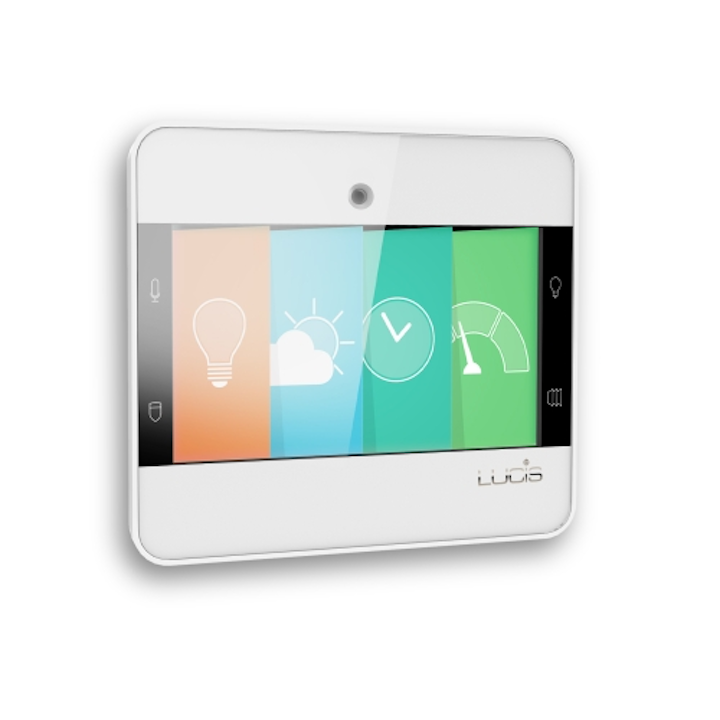 LUCIS' NuBryte intelligently dims and brightens lights, offers home security and energy reporting to save energy and lower monthly bills

2015 International CES -- SAN FRANCISCO -- LUCIS Technologies has unveiled a cloud-based smart home lighting and safety console, NuBryte, for all of a household's connected needs such as automated lighting, home safety, and energy management. Users simply need a screw driver and basic wiring skills to replace any light switch with the NuBryte console, immediately transforming their home into a smart home. When installed, people can control and protect their home via a touch screen control pad, or the free NuBryte iPhone app. The standalone system also provides easy-to-understand energy reporting, which helps people reduce energy usage and save money.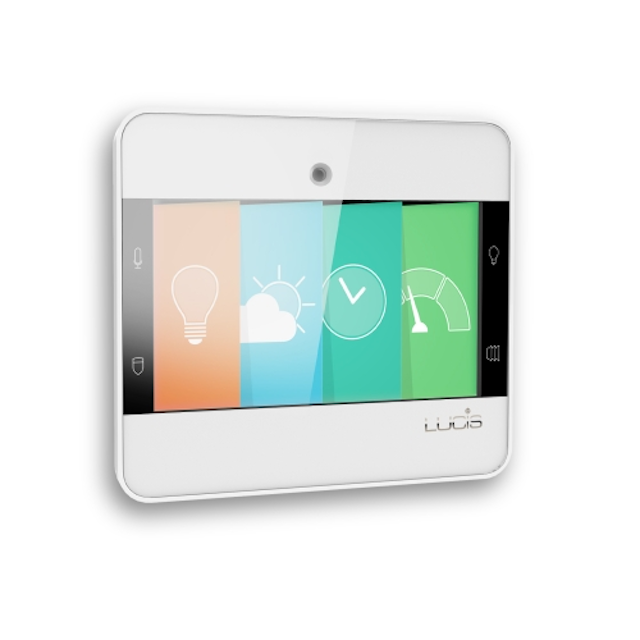 LUCIS Technologies' NuBryte turns light switch terminals into smart home and lighting safety consoles

Based on a recent U.S. Department of Labor report on annual home energy costs, Business Insider estimates that Americans spend $146 billion on wasted energy every year. With NuBryte, consumers can set their lighting controls for each room based on their activities in it, which can reduce excess lighting and cut down overall energy costs. Over time, the device recognizes behavioral patterns based on information gathered from its sensors, so that specific rooms are lit to the preferred settings at certain times. Users are also able to adjust a room's brightness from any unit or directly from their smartphones.

NuBryte's integrated home security system – quickly becoming one of the central components of a smart home or building – interrupts intruders with flashing lights, and alerts users via their phones, allowing them to also activate the system's built-in camera to quickly take action. NuBryte currently provides a family calendar, intercom communications, gives weather updates and alerts, and features an open API to support complementary features from other sources.

"Although there are other solutions contributing to the energy conversation, we saw a large void for a complete 'out of the box' smart home solution," said Alan Yuan, co-founder and CEO of LUCIS. "NuBryte fills this demand, and goes the extra mile by making it extremely intuitive for families to experience enlightened living."

The product is currently available for purchase at $199 for each unit and does not charge a monthly monitoring or maintenance fee, a unique feature compared to similar home security systems. Shipments are expected in Q2 2015. Visit www.nubryte.com for details and to preorder! Or visit LUCIS in Booth #70640 (the Sands) at the 2015 International CES in Las Vegas from January 6-9.

About LUCIS Technologies
LUCIS Technologies, founded in Silicon Valley, builds innovative technologies and products for energy management, smart home, and the Internet of Things (IoT) applications. Its flagship smart home lighting and safety console, NuBryte, helps consumers easily upgrade to smart homes. It intelligently dims lights, offers home security and energy reporting, and more, to save energy and lower monthly bills. For more information, visit us on Twitter, Facebook, and LinkedIn.

Contact:

Stacie Campbell - LUCIS Technologies
+1-408-416-4444
E-mail:

Stacie.campbell@lucis-tech.com
Web site:

Submit new products, case studies/projects, and other press releases at http://www.ledsmagazine.com/content/leds/en/addcontent.html and http://www.ledsmagazine.com/content/leds/en/iif/add.html.