We are not going to keep you in the dark

Grässlin bolsters its product portfolio with talis motion and presence detectors
(Germany, St. Georgen) Both increasing energy costs and a stronger ecological awareness make people consider their own energy consumption more thoroughly. And wouldn't you be grateful for a little support?

To this task Black Forest Grässlin GmbH has been committed for more than 50 years. With a large variety of time switch technology, lighting and also temperature control, the company is a global partner chosen for innovative energy solutions by now.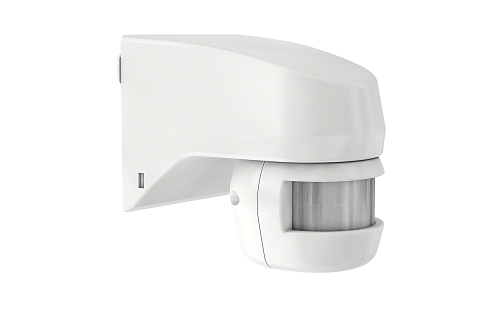 Black Forest Graesslin provides outdoor and indoor motion detectors for lighting energy savings

To make saving energy easier for their customers Grässlin now successively extends its offer by a broad range of presence and motion detectors.

The first launch comes with one outdoor motion detector and two indoor detectors.

Due to the amount of already established motion and presence detector brands Grässlin focused on a particularly simple handling, latest technology and a modern design to provide an added value compared to existing products.

The Welcoming One - talis MW 180-12-1
Darkness continues to be a common annoyance for residences and businesses. People are afraid of the dark or feel uncomfortable. And sometimes the lack of light is just an impediment. Nowadays especially entrances and driveways are unimaginable without automatic enlighting; the so called Outdoor Motion Detector has long become a classic. The new talis MW 180-12-1 however is a modern design classic. Equipped with the latest technology it helps keep dark areas lit as you need it.

It can be mounted wherever you need light upon arrival - installation has never been easier. All you need is a screwdriver to secure the device to the desired wall. Then use the three knobs at the bottom of the device to adjust the detection range, switching time, and light level.

The subtle one - talis MF 360-8-1
The flush-mount talis MF 360-8-1 makes sure esthetics is never sacrificed for energy savings. The detector is easily flush-mounted into the ceiling, leaving it out of sight of patrons and residents. This is all done without reducing reliability. Each detector features a 360 degree detection angle, to help guarantee reliable switching.

Use the knobs on the side of the device to adjust switching time and light level and then install the cover over the knobs before you conceal their appearance in the ceiling.

The noticeable one - talis MS 360-7-1
When you retrofit a building with motion detectors it is not always possible to hide the appearance of the devices in the ceiling. The surface-mount talis MS 360-7-1 features a noticeable modern design that easily blends into a residential or business facility. The easy-to-mount device provides reliable light switching at the point of installation.

Mounting is quick and easy. Simply mount the device on the ceiling and then use the three knobs on the surface of the device to adjust the detection range, switching time, and light level. Then install the cover over the knobs to conceal their appearance.

Teamwork
talis features a complete line of quality, energy-saving detectors.

Save even more energy by combining your motion or presence detectors with matching Grässlin products. Switch your time switches, room thermostats and light control more efficiently by connecting them with talis devices. Thus you don't have to program each and every eventuality, just let human presence take care of the switching in the sensing area.

Why waste time comparing different suppliers and systems, when you can have it all in one source with Grässlin?

About Grässlin
Founded in 1956 as a family enterprise in the heart of the Black Forest, Grässlin now counts among the leading companies for time switch technology, light and temperature control worldwide.

Although an international company, with a liaison office in France and a subsidiary in Spain, Grässlin still produces a significant part of its products in St. Georgen - just as in the company's beginnings.

Today Grässlin sells more than 1,500 products in over 50 countries and thus reaches an export level of well over 80%.

Image: © 2014 Grässlin GmbH

Since June 2007 Grässlin belongs to the family-owned US company Intermatic Inc. With over 120 years of experience, the company, which is headquartered in Spring Grove, Illinois, can look back on a remarkable tradition itself. It counts among the world's leading manufacturers of energy control systems as well as professional lighting. Intermatic Inc. is also renowned as one of the world's largest producers of time switch technology and complements Grässlin's portfolio with its own products. Intermatic employs more than 600 people in 5 locations.
Contact:

Melanie Pegatzki - Grässlin GmbH
+49 (7724) 933-106
E-mail:

Web site:

Submit new products, case studies/projects, and other press releases at http://www.ledsmagazine.com/content/leds/en/addcontent.html and http://www.ledsmagazine.com/content/leds/en/iif/add.html.