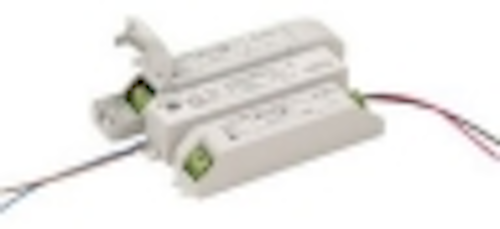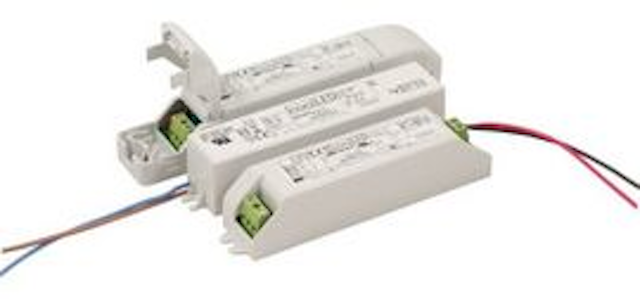 Date Announced: 30 Jan 2014
Harvard Engineering, world leader in the design, development and manufacture of LED drivers and control products for the lighting industry, has received UL certification for its CL UNI Analog Switchable driver.
The high efficiency driver, which is part of the company's award-winning CoolLED range, has up to 33W of power with smooth 0-10V Analog dimming down to 5% in a slim compact case. It has a very wide string Voltage range, 120-277V universal mains input Voltage and offers dual switchable drive currents from 350mA to 1400mA. The CL UNI Analog provides the perfect solution for commercial applications, operating at 55oC ambient temperature. An IP66 rated version of the CL UNI Analog driver, for outdoor applications, is also in development.
Antony Corrie, Vice President of Harvard Engineering Americas, commented, "We are extremely pleased to have received UL certification for our CL UNI Analog driver. We developed this driver to give our customers maximum flexibility and enable them to significantly reduce the number of different drivers they need to stock. Our range of UL approved drivers is continually growing. We have a number of new exciting driver launches in 2014 and we are looking forward to seeing how the market responds."
All of Harvard's CoolLED drivers provide a high performance solution for powering high-brightness LEDs from a mains supply and are provided with a five year warranty in the USA.
Harvard Engineering was established in the UK in 1993. The company opened an office in San Diego in late 2012 to cater for the American market. Harvard Engineering Americas will be exhibiting at the E-LA show in Mexico City from the 26th to 28th February and at LightFair International 2014 in Las Vegas in the summer.
Photo Caption: Harvard's CL UNI Analog Driver in three different case styles
About Harvard Engineering:
Established in 1993, Harvard has grown to be a leading player in the LED lighting and wireless street lighting industries. Harvard's innovative range of products includes the CoolLED range of switchable drivers and LeafNut, the revolutionary wireless remote monitoring system for street lighting.
Awards:
2013 – Winner of Lux Magazine's Controls Innovation of the Year 2013
2012 – Winner of the Judges' Choice Award at the Mail on Sunday's Made in Britain Awards
2012 – Winner of Lux Magazine's Manufacturer of the Year Award
2012 – Shortlisted for the 3i International Growth Awards at the National Business Awards
2012 – Selected as a UK National Finalist for the European Business Awards 12/13
2011 – Winner of the Orange Innovation Award at the National Business Awards
2011 – Winner of the Innovation award at the Wakefield Express Business Awards
2011 – Winner of a Queen's Award for Enterprise, within the Innovation category
Contact
Harvard Engineering plc - Tyler Close +44-0113-383-1000
E-mail:info@HarvardEng.com
Web Site:www.HarvardEng.com