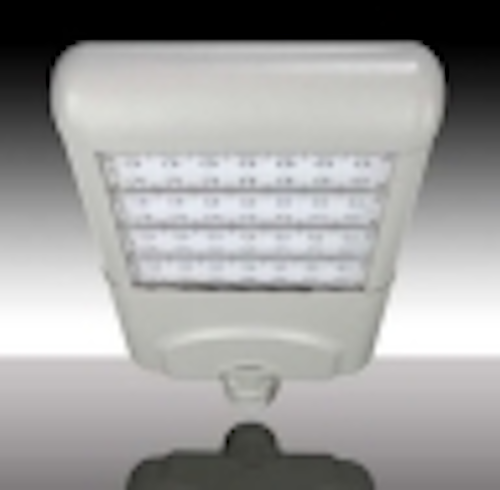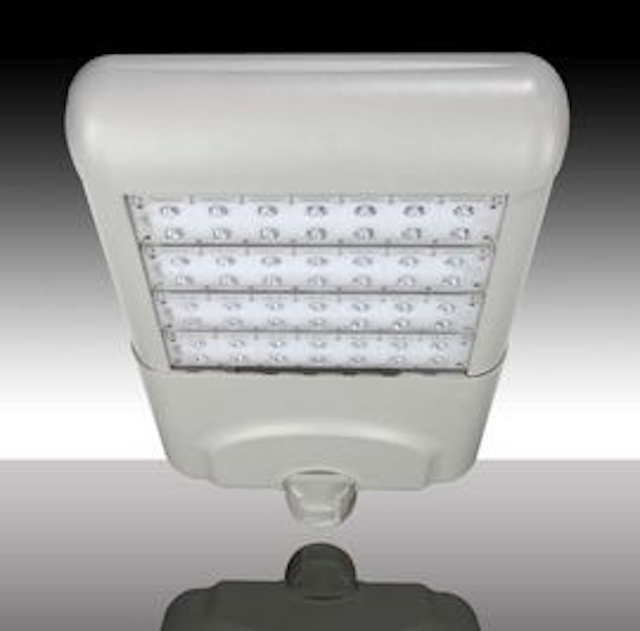 Date Announced: 31 Jan 2014
West Caldwell, New Jersey – MaxLite® upgraded the rating of its Merak™ LED Roadway Street Light from 50,000 to 104,000 hours, based on L70 standards. Promoting safety and security, the fixture can be used to illuminate streets, roadways, multi-lane highways, tunnels and underpasses, parking lots, walkways and bikeways, corporate and school campuses for departments of transportation, utility providers, and municipality and interstate market segments.
"We are excited to offer our first outdoor LED fixture to surpass the 100,000-hour lifetime milestone," said Product Marketing Manager Francisco Garza. "The low-maintenance fixture reduces servicing time and costs, saving significant amounts of money, which is especially significant in high mount and challenging installation locations."
Reducing energy by up to 70 percent, the fixture is offered in 30- to 300-watt models in Types I, II and III Illuminating Engineering Society (IES) distributions that replace up to 70- to 1,000-watt high pressure sodium or metal halide fixtures, while delivering up to 26,400 lumens. DesignLights Consortium® (DLC)-qualified models include 120-, 180-, 210-, 240-, 270- and 300-watt styles in Type III IES distributions in 5000K correlated color temperatures (CCTs). These models can be purchased with rebates of up to $350, available through select utility rebate programs nationwide.
These LED fixtures can match the photometric overlay of standard high pressure sodium cobra head fixtures, while operating at a lower wattage, and meet or exceed the lumens produced by the incumbent technology. The fixtures are compatible with the latest controls and sensors for optimal efficiency and additional energy savings, and are National Electrical Manufacturers Association (NEMA) photocell-ready.
A durable, die cast aluminum housing and high-impact and sealed polycarbonate lens protects the fixture from wildlife intrusion and natural elements. For optimal thermal management and ease of replacement, each LED module contains an independent heat sink. Stainless steel latches enable tool-less maintenance. Precise aiming is achieved with a mast installation toggle and arm sleeve pivots.
View the data sheet at http://www.maxlite.com/datasheet/roadway-street-light, or images at http://www.maxlite.com/PDFs/PR/PRkit/ML_MerakLEDRoadwayLight.jpg.zip.
About MaxLite
MaxLite has been committed to providing energy-efficient lighting products for the last 20-plus years, and was one of the first movers into LED technology in the industry. An ENERGY STAR® Partner of the Year, MaxLite established the MaxLED® brand, an extensive line of indoor and outdoor lighting fixtures featuring the latest state-of-the-art LED technology. Through MaxLite's innovative research and development capabilities in its California office and product assembly center in New Jersey, MaxLite continues to be at the forefront of energy-efficient technologies.
Contact
MaxLite +1-800-555-5629
E-mail:info@maxlite.com
Web Site:www.maxlite.com