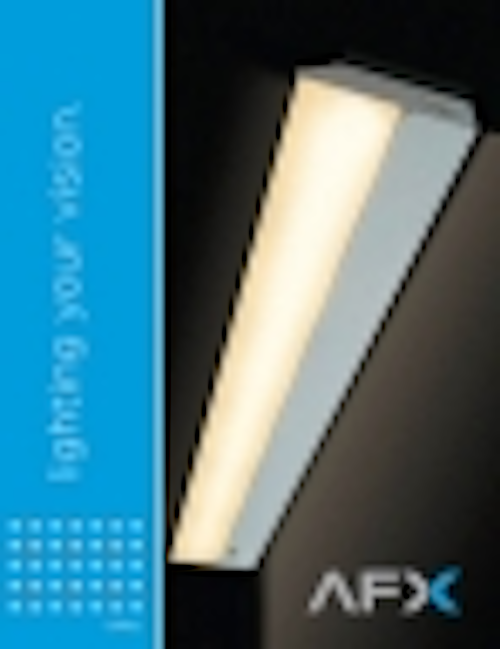 Date Announced: 15 Jan 2014
WAUKEGAN, IL - AFX, an industry leader for over 75 years in energy-efficient lighting is pleased to announce the publication of their second new catalog. The 40 page, full-color Utility Lighting Catalog features their complete line of energy-saving task and utility lighting products in fluorescent and LED lamping. Offering popular LED task undercabinet lighting and LED outdoor flood and security lighting.
New to the catalog are many of AFX's task and utility lighting solutions now available using LED technology. The AFX product styles available with LED options are highlighted with an LED symbol and include warm and cool color temperatures and multiple lumen output packages. This new Utility Lighting Catalog joins the AFX Decorative Lighting Catalog recently published, which offered a comprehensive showcase of energy-saving and innovative decorative lighting solutions for commercial and residential applications.
Find the AFX Utility Catalog and AFX Decorative Catalog online at www.AFXinc.com.
About AFX
Headquartered in Waukegan, Illinois, AFX, Inc. produces a range of decorative and functional energy-efficient lighting fixtures for residential and commercial spaces including healthcare, hospitality, multi-family and single family applications.
For additional product and company information, please refer to www.AFXinc.com.
Contact
David Shore, Marketing Manager - AFX, Inc. +1-847-249-5970
E-mail:DShore@afxinc.com
Web Site:www.AFXinc.com