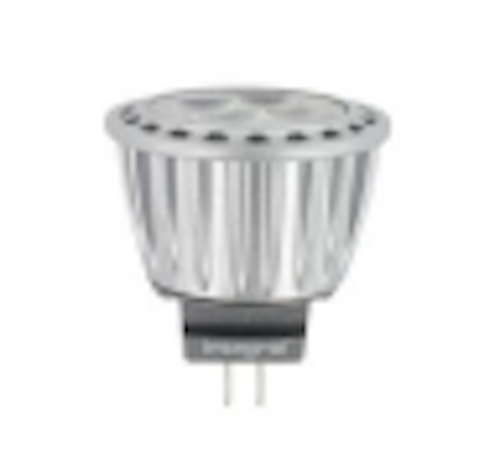 Date Announced: 31 Jan 2014
Hastings, Sussex, UK based lamp and LED lighting specialist CLD Distribution announces a comprehensive new range of retro-fittable direct replacement LED lightsources called 'Integral'.
This reflects the growing demand for LED technology across a broad range of industrial, commercial and domestic sectors, and CLD's focus on staying at the forefront of this fast changing world by offering the most innovative and high quality LED lighting solutions.
These help save money and the environment!
The Integral LED lamps are constructed using cutting-edge LED technology and the best components available, which sets them apart from the rest.
The range is available in a wide variety of popular types, Wattages, dim and non-dim versions and warm or cold whites. The types of fixture include PAR16, MR11s and classic light bulb replacements.
Recreating the much loved and familiar output properties of traditional halogen and incandescent sources and with no compromises on the brightness, the Integral range offers huge savings not just by consuming a fraction of the power of old style bulbs, but with enhanced longevity, minimal deterioration and lower ongoing maintenance costs. Other benefits include low heat emissions.
The integral range is also extremely affordably priced for a premium quality LED product. It is pitched to enable offices, schools, retail outlets, factories, sports, leisure and entertainment facilities as well as residential homes to replace their entire lighting schemes with more sustainable and eco-friendly lighting – with no fuss and utilizing the existing wiring infrastructure.
CLD has many years' experience in supplying top quality lamps to the professional entertainment and leisure industry, and in the last three years has seen a steady growth in its role as a specifier of LED lighting to architectural projects and built environments.
At the end of 2013 CLD announced the launch of another new LED range –incorporating LED tubes, panels, high-bays, down-lighters and flex products – which is selling extremely well. This is now bolstered with the Integral range.
CLD's MD Rob Platt comments, "The Integral range makes it quick, easy and extremely cost effective for almost anyone to make real long term cost savings by updating their everyday lighting at work or home. We think it's a bit of a no-brainer!"
Contact
CLD +44-(0)1424-722944
E-mail:louise@loosplat.com
Web Site:www.cld-dist.co.uk