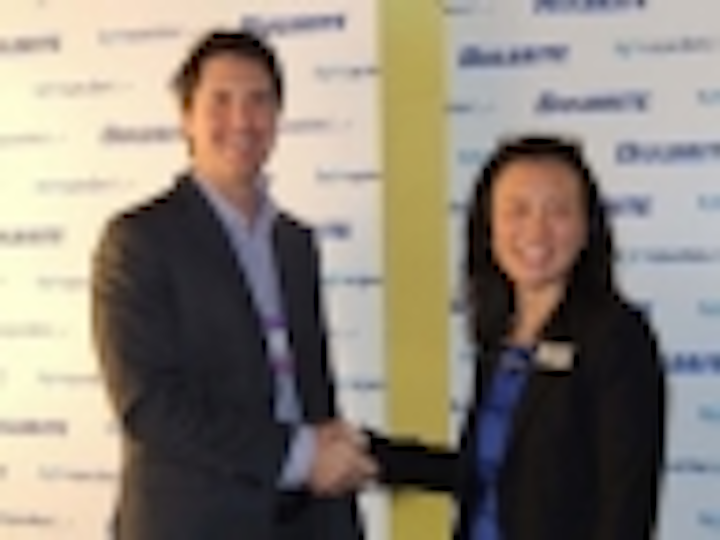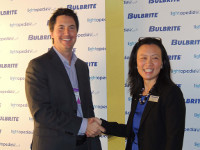 Date Announced: 28 Jan 2014
Fremont, CA - Soraa is proud to announce the appointment of Bulbrite as the exclusive master distributor of SORAA products to dedicated residential lighting showrooms in the United States and Canada. Bulbrite is a leading supplier and educator of innovative, energy-efficient light source solutions.
Bulbrite was the top choice for introducing Soraa's innovative technology to dedicated residential lighting showrooms as both companies are driven by innovation, quality and education. "We are excited to start our partnership with SORAA. As part of our BULBRITE Promise, we make a commitment to the success of our customers by offering the best lighting solutions. Soraa's innovative and award-winning technology is widely recognized as the best in the lighting industry and we wanted to make it available to our customers," says Bulbrite President, Cathy Choi. Soraa's innovative technology combined with Bulbrite's expertise in training and communication to the residential market will enable lighting showrooms to provide their customers the best lighting solutions.
"SORAA is simply perfect light. The reception in the residential market has been excellent and we want to accelerate our ability to serve to this important segment. Soraa lamps render colors and whites vividly and feature perfectly uniform beams. Plus, they are dimmable and work in the most challenging conditions. We chose Bulbrite not only for their commitment to service, quality and education but also because they know residential lighting showrooms. Bulbrite has been servicing the residential lighting market for over 40 years and their expertise in communication and distribution to this market made this partnership extremely compelling," George Stringer, Senior Vice President of North American Sales.
ABOUT SORAA
Pioneering lamps using LEDs built from pure gallium nitride substrates (GaN on GaN™), Soraa has made ordinary lighting extraordinarily brilliant and efficient. Soraa's full spectrum GaN on GaN™ LED lamps have superior color rendering and beam characteristics compared to lamps using LEDs created from non-native substrates. Founded in 2008, Soraa is located in Fremont, California, where it manufactures its GaN on GaN™ LEDs in the company's state-of-the-art facility.
ABOUT BULBRITE
Founded in 1971, BULBRITE is a leading manufacturer and supplier of innovative, energy-efficient light source solutions renowned for its commitment to innovation, education and service. Bulbrite's award winning, high quality product portfolio ranges from designer lamps such as the Nostalgic Collection of bulbs and fixtures to the latest in performance LED retrofit lamps. Bulbrite also powers a comprehensive online educational resource, LIGHTOPEDIA.com, where both lighting professionals and consumers can learn everything about lighting and legislation. BULBRITE is an active member of Zhaga, a proud supporting Committee Member of the American Lighting Association, a Silver Sustaining member of the Illuminating Engineering Society of North America (IESNA), an Energy Star Partner, a Lighting Facts LED Product Partner, a member of the LUMEN coalition and a member of the International Dark Sky Association.
BULBRITE's corporate office and distribution center is located in Moonachie, NJ. Its showroom and educational training center is located in Dallas, TX along with a southwest distribution center located in Carrollton, TX.
Contact
Martha Delgado +1-800-528-5555, ext. 257
Web Site:www.bulbrite.com