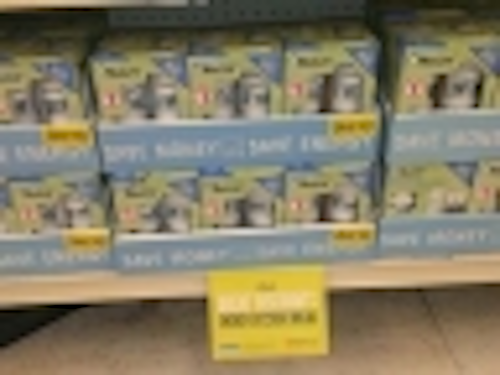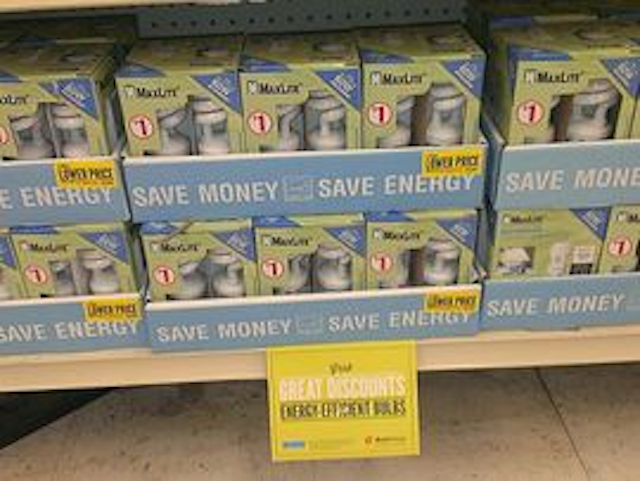 Date Announced: 03 Mar 2014
West Caldwell, New Jersey – Through partnerships with utility providers in six states throughout the western and central parts of the United States, select Family Dollar stores are now offering a four-pack of MaxLite's ENERGY STAR®-qualified 13-watt spiral CFL bulbs for just $1. Select stores in Arizona, Illinois, Missouri, New Mexico, Michigan and Iowa are participating in the program.
"MaxLite is proud to offer our ENERGY STAR-qualified CFLs at highly discounted prices to Family Dollar customers in select states," explained Utility Solutions Program Manager for MaxLite Joe Pater. "These energy saving CFL four-packs are up to 50 percent less than the cost of an equivalent 60-watt incandescent four-pack of bulbs."
The utilities are offering built-in rebates that enable the participating stores to offer a MaxLite four-pack of 13-watt ENERGY STAR-qualified CFLs for the reduced price of $1, a savings of $5.40. The 13-watt CFL replaces a 60-watt incandescent bulb and can save $51.70 over the life of the bulb.
The programs include:
- New Mexico - Xcel Energy®
- Michigan - Energy Optimization
- Iowa - MidAmerican, Alliant and CIPCO
- Illinois - Ameren Illinois ActOnEnergy
- Missouri - Ameren Missouri
About MaxLite
MaxLite has been committed to providing energy-efficient lighting products for the last 20-plus years, and was one of the first movers into LED technology in the industry. An ENERGY STAR® Partner of the Year, MaxLite established the MaxLED® brand, an extensive line of state-of-the-art indoor and outdoor lighting lamps and luminaires. Through MaxLite's innovative research and development capabilities in its California office and product assembly center in New Jersey, MaxLite continues to be at the forefront of energy-efficient technologies.
Contact
MaxLite +1-800-555-5629
E-mail:info@maxlite.com
Web Site:www.maxlite.com