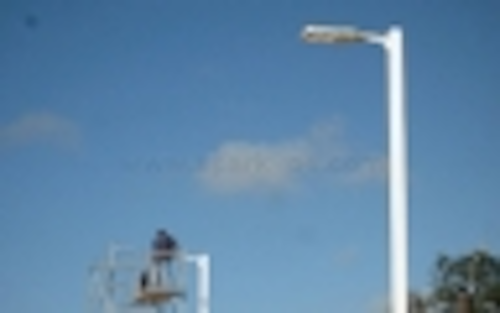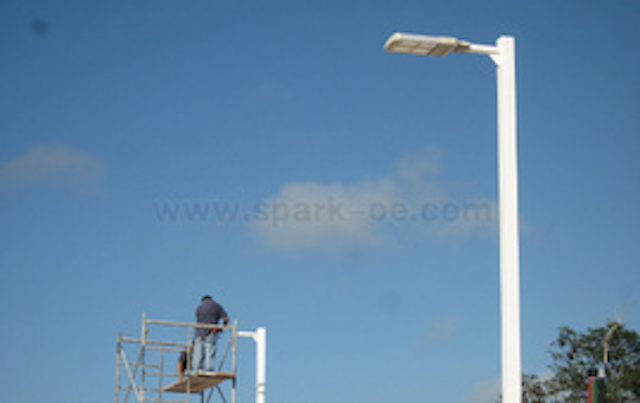 Date Announced: 24 Mar 2014
Since November 2013, Spark's LED street lights have embellished the Mexico highlands quietly as night falls. Under the night sky, Mexico seems to become warmer and more beautiful.
This project mainly used Spark's Stars Avenue Series LED street light, model SPL-96w with a high power to 115W, equivalent to 250W high pressure sodium (HPS) lamp.
All LED lights were installed on the main road in an area of Mexico City, where local residents showed their satisfaction with the excellent lighting effect. They praised that they could enjoy driving under the street light, because softer light and higher light efficiency was more comfortable and much safer for their eyes.
The features of SPL-96 street lights follow:
- More than 70% energy savings
- 4x6 LED module design, convenient for maintenance
- Universal input voltage: AC 100-277V
- Light control and time-phase dimming, for further energy savings
- High quality power supply, reliable and stable, automatically reduces current against overheating temperature
- Unique optical design & rectangular beam, suitable for roadway illumination
- Suitable for arm dia. 50-60mm
As one of the largest lighting manufacturers and exporters, Spark will continue to illuminate the world and people's lives.
Contact
Shenzhen Spark Optoelectronics S&T Co., Ltd. +86-755-8390-4366
E-mail:sales@spark-oe.com
Web Site:www.spark-oe.com