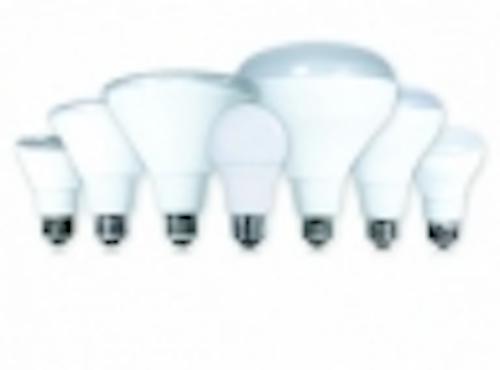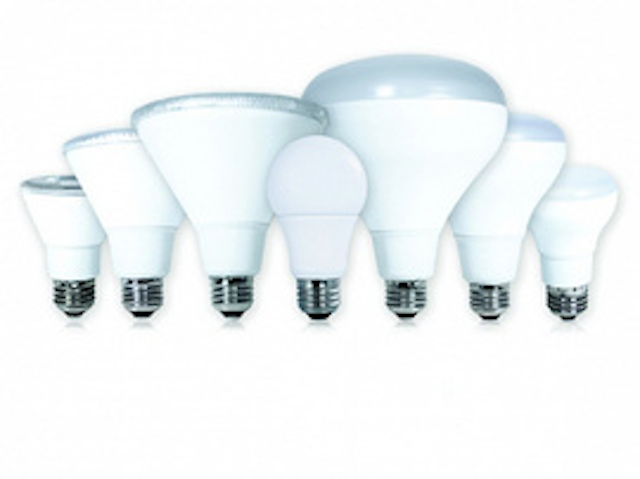 Date Announced: 17 Mar 2014
MOONACHIE, NJ -- BULBRITE, a leading manufacturer and supplier of innovative, energy efficient light source solutions and the premier educational resource for lamping technology, introduces the latest series of fully dimmable LEDs. Setting the new norm for lighting, this full line of True Shape LED lamps offers lighting professionals and consumers superior light quality, making energy efficient lighting a new part of everyday life.
Available in a variety of shapes, sizes and color temperatures, BULBRITE's True Shape LED products include lighting solutions for residential applications including directional and omni-directional models as well as commercial applications including linear T8 and Downlight Retrofit replacements.
For residential applications Bulbrite's True Shape LED series offers A-Shapes, PARs and Reflectors. Bulbrite's new 11W LED A19 provides a warm white light (2700K), over 80% in energy savings without sacrificing the shape of the lamp. It has the same dimensions as a traditional incandescent bulb with a smooth heatsink making it look less like an LED and more like a true incandescent. Featuring a similar design with a smooth heatsink, Bulbrite PARs and Reflectors utilize less power resulting in over 80% energy savings across the board. The new series of PARs also offers more beam angle options than before: Narrow Flood (25), Flood (40) and Wide Flood (60). On average, switching from an incandescent or halogen lamp to a Bulbrite LED could save users $150 in operating costs per lamp over the life of the lamp. All of these products are Energy Star qualified and fully dimmable.
Bulbrite also introduced two new lighting solutions for commercial applications including LED T8 replacements as well as Downlight Retrofit Kits. The 20W LED T8s are DLC listed which qualifies them for rebate dollars in various programs throughout the nation. With zero warm-up time and very simple rewiring needs, the 20W LED T8 is the most energy efficient (100 lpw) option for retrofit fluorescent lighting. Lasting twice as long as standard 4' fluorescent options, they also save on maintenance costs. Bulbrite's new Downlight Retrofit Kits are available in 4" or 6" cans options and include one medium (E26) base and one twist and lock (GU24) base connector. They are Energy Star qualified and fully dimmable.
All True Shape LED products are backed by a 5-year limited warranty, are rebate eligible and environmentally safe containing no mercury, lead or other hazardous materials. For a complete LED product listing including ENERGY STAR® qualified lamps, visit Bulbrite.com/LED for additional tools and resources.
With Bulbrite, you get more than just the broadest selection of high-quality LED lamps – you get the knowledge and lighting resources that come with over 40 years in the industry. For more information about these products, call to speak to an ALA Certified Lighting Professional to learn more at 800.528.5555 or email info@bulbrite.com.
ABOUT BULBRITE Founded in 1971, BULBRITE is a leading manufacturer and supplier of innovative, energy-efficient light source solutions renowned for its commitment to innovation, education and service. Bulbrite's award winning, high quality product portfolio ranges from designer lamps such as the Nostalgic Collection of bulbs and fixtures to the latest in performance LED retrofit lamps. Bulbrite also powers a comprehensive online educational resource, LIGHTOPEDIA.com, where both lighting professionals and consumers can learn everything about lighting and legislation. BULBRITE is an active member of Zhaga, a proud supporting Committee Member of the American Lighting Association, a Silver Sustaining member of the Illuminating Engineering Society of North America (IESNA), an Energy Star Partner, a Lighting Facts LED Product Partner, a member of the LUMEN coalition and a member of the International Dark Sky Association.
BULBRITE's corporate office and distribution center is located in Moonachie, NJ. Its showroom and educational training center is located in Dallas, TX along with a southwest distribution center located in Carrollton, TX.
Contact
Bulbrite - Martha Delgado +1-800-528-5555, ext. 257
Web Site:www.bulbrite.com