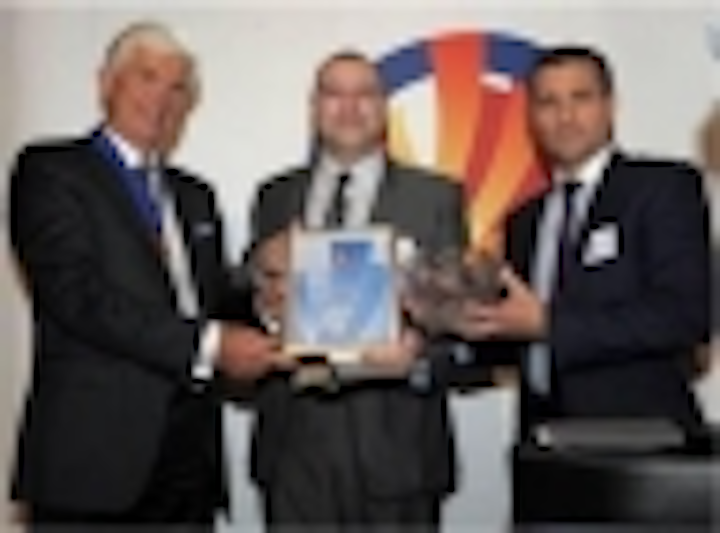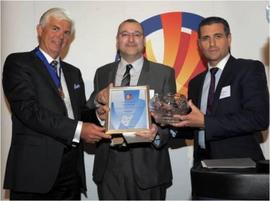 Date Announced: 28 May 2013
The prestigious LIA Certificate Course Awards, sponsored by Mackwell, were announced and presented at the LIA Annual Lunch on May 23.
Over 100 students undertook the LIA Certificate Course in 2012, another strong year for this well established and respected course that teaches the basics of lighting and lighting design.
The work of the top three students from that year was judged by an expert panel, with the students making project design presentations and then being questioned about their proposals.
The winner of the Student of the Year Award for the LIA Certificate Course, sponsored by Mackwell is Paul Rahman.
The two runners-up are Julie Gore and Greg Herring.
The Awards and Certificates were presented by Rune Marki, president of LIA and Nick Brangwin, managing director of Mackwell.
Nick Brangwin said, "By sponsoring the LIA Certificate course we know that we are supporting the future of the UK lighting industry. We wish all of this year's graduates all the best with their future careers
The Lighting Industry Association's mission is to strengthen the industry and promote the benefits of good quality lighting by representing all aspects of UK, EU and international legislation and standards at the highest level whilst protecting the interests of both the public and members. The Lighting Industry Association brings together over 175 years of knowledge and experience to represent and strengthen the industry.
Contact
Jo Jackson The Lighting Industry Association 01-95-229-09-05
E-mail:joj@thelia.org.uk
Web Site:www.thelia.org.uk