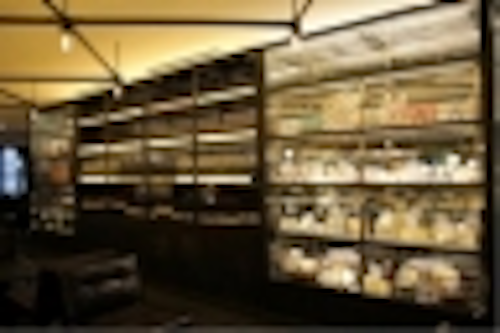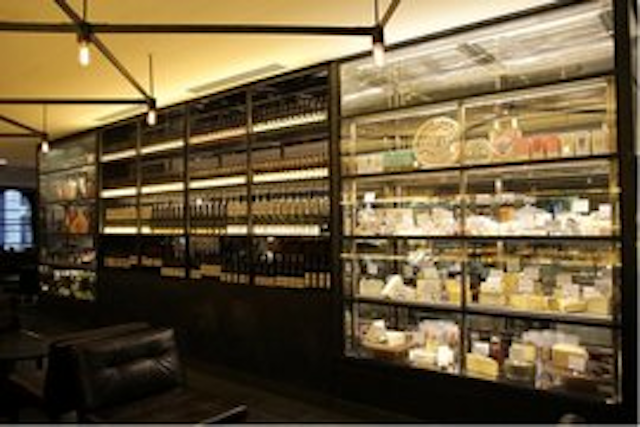 Date Announced: 10 Apr 2013
POV (Point of View)is delighted to announce their lighting design at Jones the Grocer's new flagship store, which opened on March 1st at the Westfield shopping mall, Sydney.
The concept food emporium, offering gourmet food for everyday living, is a hard-to-resist space where visitors can experience breakfast to dinner dining alongside the retail of luxury foods.
The lighting by POV seeks to brings alive each area and its specific function, so that every experience is enhanced to it's full potential.
Established sixteen years ago in 1996 in Woollahra, the Jones The Grocer brand now has 18 outlets in UAE, Qatar, Singapore, Australia and New Zealand.
The design and concept is by Landini Associates, the international design strategists based in Sydney whose practice incorporates architecture, interior, graphic, product, furniture and digital design.
A long drink at the bar, a coffee in the cafe, cakes and pastries from the patisserie or dinner with friends: All food and drink needs are served seven days a week in one place.
The requirement of the lighting by Mark Elliott and Fransiska Laksmono at POV, which was begun in September 2012, was to bring the space alive by differentiating the retail, bar, café, show-kitchen and dining room areas within a cohesive overall design vocabulary.
"Drawing on our experience we used techniques specific to different sectors to bring out the qualities of each area," said Fransiska Laksmono, senior lighting designer at POV.
In the retail area, POV conceptualized custom steel pendants in the shape of diamonds, which are used to define the area, along with integrated shelf lighting, which adds focus and glamour to the products on display.
In the Café area, suspended rectangular frames made of black powder coated bar, are hung with spotlights to throw accent light onto each of the silver topped café tables below. This, along with the pale concrete floor, adds to the reflected light levels in the café, giving it an open and friendly ambiance.
The main feature in the dining area is a heritage sandstone wall, which is strongly lit during daylight hours to draw focus through the restaurant from front to back. White spotlights concealed in a white slot focus elegant pools of light on the dark floor of the dining area, and on the dark tabletops. The materials and lower light levels create a more intimate ambiance.
POV have provided Landini Associates with advice on a few small projects in the past, but Jones The Grocer is the first full collaboration between them.
"Landini say they now realise the value that a lighting designer brings to a project," said Mark Elliott "It's a great pleasure to play our part in the forward thinking design of Jones the Grocer."
Contact
POINT OF VIEW SYDNEY Suite 1, 48 Victoria Road Rozelle, NSW 2039 Telephone | +61 2 9818 6355 Fax | +61 2 9810 0844
E-mail:sydney@pov.com.au
Web Site:www.pov.com.au/