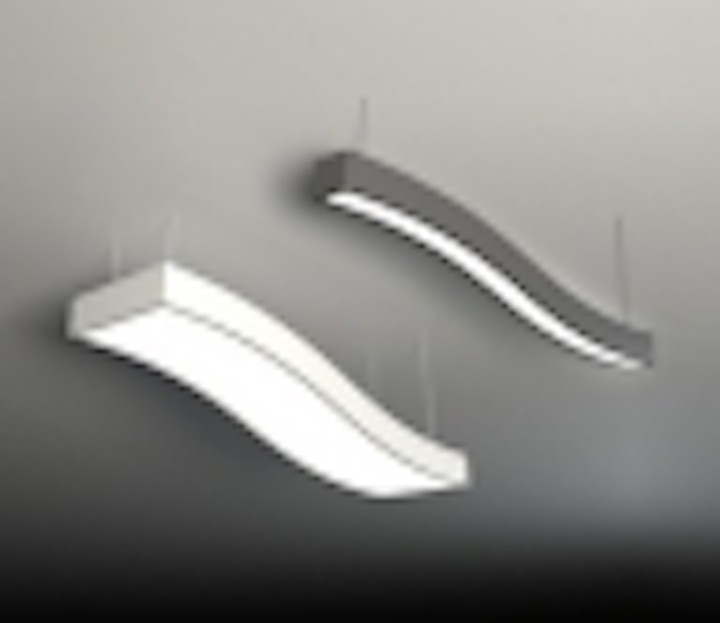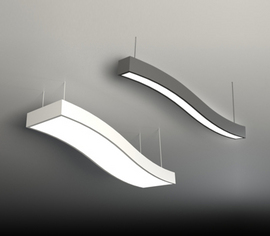 Date Announced: 10 Jan 2013
Shenzhen, China – The light fixture that people want to use to express themselves or to comply with their interior design, the needs probably not only including the lights coming in standard shape like quadrate, rectangular or rounded, but also in the special shape, like the luminaire coming in curve style. Fascination with curves can be seen in numerous examples of decorative use in art and on everyday objects dating back to prehistoric times. Now LED, the revolutionary light source, offers increasingly feasibility for lighting fixture design.
At the very beginning, coming to our brain is the wave pattern that occurs often in nature, including ocean waves, sound waves, and light waves. Our designers boldly blend the wave pattern in the luminaire design to represent the symbol of different thinking, natural curve and kinetic art. The first two luminaries of Curve Series Neonny unveils are Curve88x1200 and Curve300x1200,with light output 1440lm@18W and 4200lm@52.5W, available to be installed one by one to shape like a sine wave, or side by side with or without space like flying carpets in Arabic fairy tales. The coating of the housing is available in white RAL9010 or Silver-grey RAL9006, matt finish. If you want it in different curvature, dimension, coating or light color, we are pleased to help.
About Neonny
With over 15 years experience in building, lighting and exporting, Neonny is committed to produce high quality LED lighting products and solutions that fulfill every requirement as regards ergonomics, economic efficiency and environmental compatibility and create added value in terms of aesthetics, applying LED lights to make work easier and improve communications.
Contact
Neonny Jason Yao T:0086 (0755) 8831 8498,ext.802
E-mail:jasonyao@neonny.com
Web Site:www.neonny.com