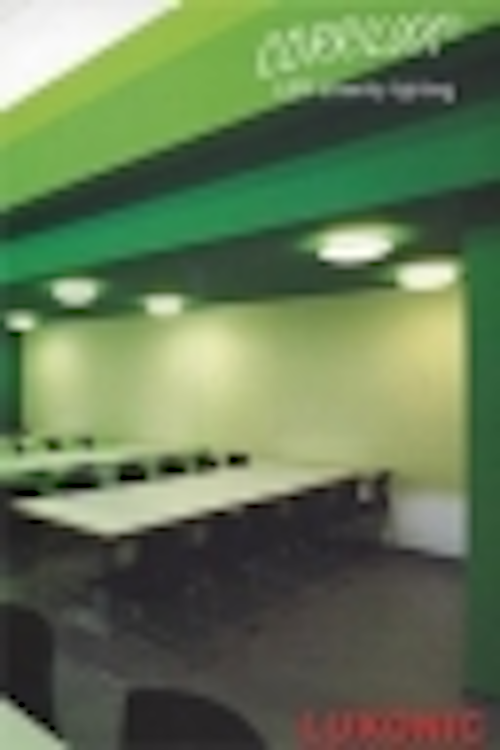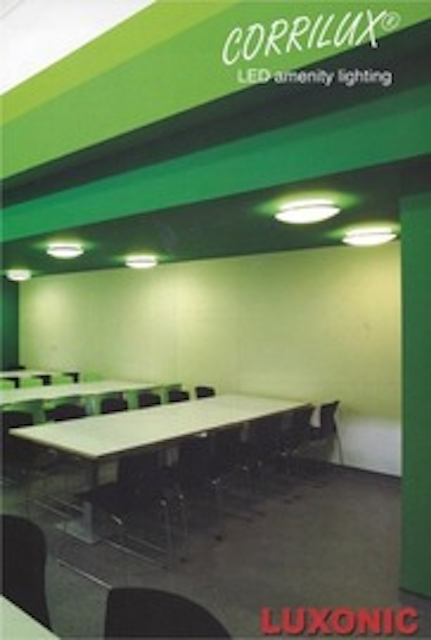 Date Announced: 26 Aug 2013
Luxonic has just published a brand new brochure on its range of Corrilux® LED amenity lighting.
Designed and developed by Luxonic Lighting as very efficient LED light engines, the Corrilux® luminaires have an expected life of 50,000 hours with 70% lumen maintenance. As shown in the catalogue these high efficiency and low wattage luminaires provide equivalent light output to typical compact fluorescent luminaires whilst giving energy savings of up to 50%.
There are five versions of the Corrilux® LED luminaires, as illustrated in the new brochure, in four diameters from 450mm to 260mm suitable for a range of building applications where low energy lighting is required including public spaces, stairwells and corridors. The luminaires have been specified in some major projects such as student accommodation blocks for the University of London.
The larger, 450mm diameter Corrilux® fittings are also available as ECODIM® versions which feature a PIR sensor and photocell which dims the lighting down to a pre-set light level after a few minutes and turn off completely after a pre-determined time but will activate to 'on' when sensing people walking into the area. This makes a significant further energy reduction. There are two Corrilux® luminaires in the range with polycarbonate diffusers designed to meet IP54 and another meeting the higher IP65 specification. All Corrilux® luminaires are also available as 3 hour emergency lighting versions.
Contact
Luxonic +44-01256-363090
E-mail:info@luxonic.co.uk
Web Site:www.luxonic.co.uk