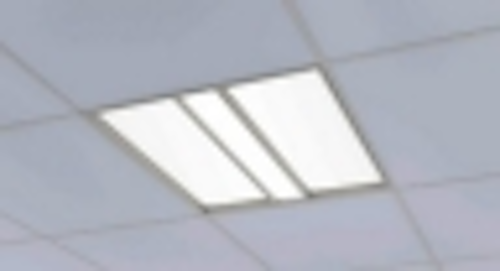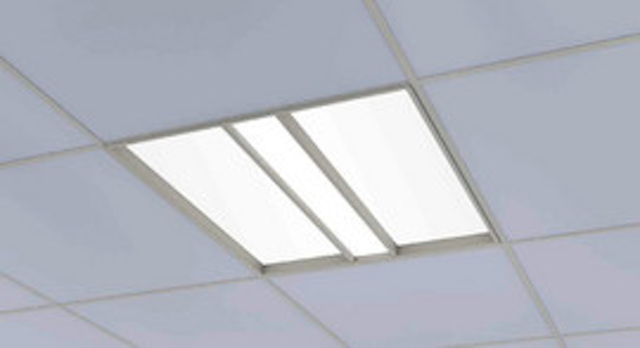 Date Announced: 21 Aug 2013
a•light Division of AmerillumBrands debuts "Elements:" New LED
architectural-design interior luminaires
Oceanside, California — a•light, pacesetting manufacturer of minimalist-design, exclusively energy-conserving interior and exterior lighting systems that integrate with building architecture, a division of AmerillumBrands, has announced availability of the most "profound" new line in the company's history to date; "Elements."
New product introduction: Elements — each luminaire in the product line makes a singular statement in its form, and its low energy, high-performance light. Elements comprises simple, rectilinear, refined luminaire designs. They provide energy-conserving lighting and architectural design continuity. Each model is classic "form follows function;" uncomplicated, straightforward, elemental.
Elements luminaires suit a broad range of applications including clinics, hospitals, laboratories and physician offices; libraries, museums and galleries; offices, corridors, conference rooms, reception areas; hotels, resorts; schools and universities; retail, entertainment and themed venues.
Design: The a•light In-House Lighting Design and Engineering Team.
Manufacturer: a•light — an AmerillumBrands company, U.S. manufacturer of energy-saving LED and linear T5 Series fluorescent lighting exclusively.
Product descriptions: Elements product line includes fifteen new luminaire designs as its initial market entry; among them are:
- H1 – abacus — ultra-shallow recessed, 2-ft x 2-ft or 2-ft x 4-ft ceiling luminaires; available with LED or T5 sources that provide proprietary-design high light transmission. Either light source employs diffused, regressed lensing for exceptionally even interior light distribution. Units complement any form of "drop" or other ceiling tiles.
- L1 – allée - suspended indirect or semi-indirect 8-in. W x 2-in. H interior luminaire; available with LED or T5 sources, lengths up to 8 feet.
- O2 – allège Mini-Sconce - wall-mounted omni-directional, 2 1/4-in. W x 4 1/2-in. H luminaires; available with LED or T5 sources, and designed to deliver visually comfortable energy-efficient illumination.
- O3 – allège - A choice of suspended, ceiling-mount or wall-mount, 2 1/4-in. W x 4 1/2-in. H luminaires; available with LED or T5 sources, lengths up to up to 8 feet.
- X7 – aire - architectural LED exterior bollard, 4-in. W x 4-in. L x 36-in. H, with 10-in. cantilevered top-mounted lighthead at right angle to the pole. Visually appears as two connected rectangles that produce very evenly-distributed, glare-free vertical and linear walkway/pathway light.
All designs in a•light Elements are precision-formed and use proprietary internal reflectors. LED models use optimal LED spacing to minimize any "dot-dot-dot" appearance from diodes. To ensure quality control, LED circuit boards are designed and manufactured by alight in-house at their own modern U.S. plant, using only high-performance Nichia LEDs.
a•light Elements luminaires provide color-temperature ranges in 3000K, 3500K or 4000K. LED light options are available with low, standard or high outputs: Typical low output equals 100 lumens/ft at 3 watts/ft. Standard output equals 500 lumens/ft at 7 watts/ft. High output equals 1000 lumens/ft at 14 watts/ft.
LED models operate on a 12V DC system with 120 to 277 constant voltage. Zero to 10V dimming modules available. Units comply with IES LM-79 and LM-80 performance standards. LED combination lamp/driver rated for 60,000+ hours, completed units have a 5-year factory warranty.
Construction & Finishes: Elements luminaire fixture housings are constructed from high quality 60% recycled aluminum extrusions, with precision-milled billet aluminum ends and are 100% recyclable. They may be specified in a range of standard or custom colors. Exclusive a•lightanium™ powdercoats are warm matte metallic in titanium metal color; satin black or satin white. Custom powdercoat or RAL colors may be specified. Units are UL, cUL, made in America.
Contact information: Learn more about Elements and other a•light advanced-design, energy-conserving interior and exterior lighting architectural products. a•light is located in its own new architect-designed plant and office building at 3728 Maritime Way, Oceanside, California.
Contact
a•light, Division of AmerillumBrands 760-727-7675
E-mail:mdale@amerillumbrands.com
Web Site:www.alights.com