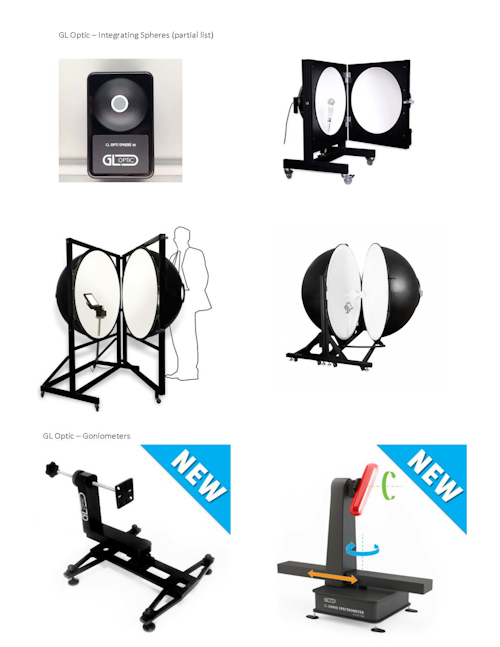 GL Optic manufactures a full line of Integrating Spheres and Goniometers to provide luminous flux and light directional measurements, respectively.
Integrating spheres start at 48mm and go up to 2M in diameter.
Goniometers measure up to measure devices up to 20kg and 1500mm diameter and generate either IES or LDT standard file formats.

Unique goniometer features include
 Usable depth along the horizontal axis is up to 800mm
 An ideal solution for long tubular architectural luminaires
 Angular color uniformity
 Measurement of LEDs compliant with new CIE S025/E:2015
 Spectrometric measurement software
 Communicates with GL SPECTIS series spectrometers

Both product lines are modular, available with a wide variety of mounting aides, and integrated seamlessly with GL Optic spectrometers and Spectrosoft Analytical Software.

Request More Information
Fill out the form below to request more information about GL Optic Integrating Spheres and Goniometers.
---