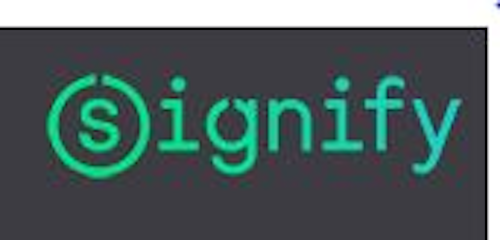 Somerset, New Jersey – Every year, we look forward to our summer vacation but stress when it comes to home security. According to a YouGov study, commissioned by Signify (Euronext: LIGHT), the world leader in lighting, most of us (66%) worry about our homes while we're away and take a variety of measures to keep our property secure.
Young adults doubt themselves, older adults doubt appliances
Nearly half of all respondents (43%) worry about their homes being broken in to when they are on vacation. While young adults (18-24) worry that they have left their doors or windows open (36%) or lights on (26%), only 16% and 10% of older adults (55+) say the same, respectively. Conversely, 23% of older respondents are more concerned about appliances leaking or breaking, or someone else causing harm to their home (25%). The research also shows that young adults are more than twice as likely to double lock their doors when going on vacation (22% vs 9%) than adults aged 55+.
Is anybody home?
Interestingly, over half of people surveyed (53%) arranged for someone to visit their property when they were last away, with nearly a quarter (22%) believing that neighbors are the most effective deterrent to burglars. However, Americans' most favored security solution, according to the research, is automated lighting (23%), suggesting that they understand the benefits of smart lighting such as away from home control and presence mimicking.
People often want to create the illusion of a presence in their home when they go away on vacation and believe that closing their blinds is enough to help to do this. However, it wouldn't take a potential burglar long to realize that no one is there. This is where smart home technology, such as ourPhilips Hue smart lighting system, can really come in. Using the Philips Hue app, for example, you can easily set your Hue lights to mimic your usual daily routine, making it look like your home when you're away. You can also integrate your Hue lighting with the Hue Outdoor sensor and even pair it with Friends of Hue security cameras, so you can have greater peace of mind and truly relax when on vacation."

Michael Deschamps,
US Product Marketing Director, Philips Hue at Signify
Mimic your presence with light
The research reveals that two-thirds of Americans (67%) see significant value in using smart home technology as an effective security measure. Almost three in four people (74%) agree that smart lights would reduce the likelihood of their home being burgled.
When you have Philips Hue smart lighting, someone is always home. You can simulate your presence at home by turning your lights on or off from anywhere. You can set light schedules to mimic your presence in individual rooms or your entire home based on when you usually come home and go to bed. You can even introduce a randomness and prevent the lights from coming on every day at exactly the same time.
A smart home is a safe home. Learn more at MeetHue.com.
About the research
*Source: All figures, unless otherwise stated, are from YouGov. Total sample size was 1291. Fieldwork was undertaken from April 4-7, 2019. The survey was carried out online. The figures have been weighted and are representative of adults (aged 18+) in the United States.