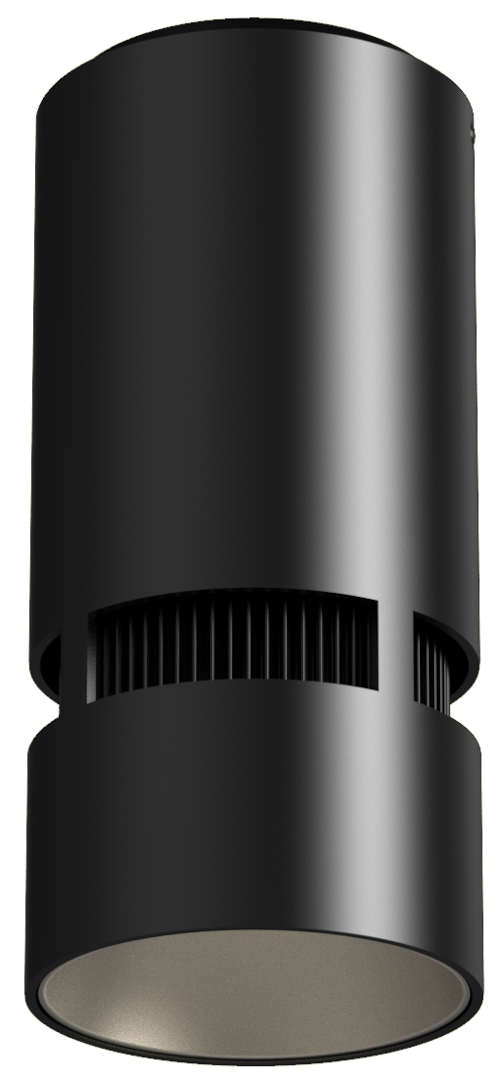 Atria 10 is a performance-driven 10-inch downlight cylinder with a powerful lumen package of up to 25,000 lm. Ideal for 25 – 75 ft. mounting height applications such as commercial spaces, auditoriums and many more, this versatile luminaire offers unparalleled performance and efficacy.

The high-performance output of Atria 10 is attributed to the new Light Engine design that features advanced thermal beam technologic. This revolutionary design features a cold forged heat sink design with extruded Aluminum housing. This is an innovative thermal management solution where the thermal beam structure is extended to the housing of the luminaire, allowing heat to be dispersed 30 % more throughout the entire housing, which boosts the reliability and lifetime of the fixture.

With minimalistic and sleek design features, Atria 10 fit seamlessly into new projects as well as retrofit projects and can directly replace 400-500W Metal Halide fixtures. The prismatic lens is combined with a 35-degree cut off and double glare control reflector for a minimalistic look and feel. This powerful and flexible luminaire is also compatible with our very own ColorflipTM Tunable white solutions, delivering more possibilities with CCT 2700K – 4000K as well as compatibility with all 0-10V and DMX dimming controls.