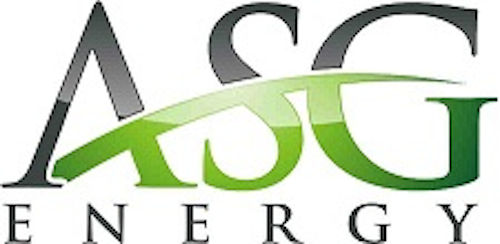 GB Energie LED LLC, a minority, women-owned business committed to sourcing sustainable energy solutions worldwide and ASG Energy LLC, a comprehensive LED energy solutions provider announced a multi-year partnership and marketing agreement to expand LED lighting across domestic and international markets.
Under the terms of the agreement GB Energie LED ("GBE-LED") and ASG Energy ("ASG") will jointly act as strategic marketing, sales, bidding, financing and installation partners. The target markets include traditional commercial and industrial locations, government sites and local school districts. In addition, the agreement expands the reach to include existing city infrastructure in cooperation with the World Conference of Mayors (WCM), Historical Black Colleges and Universities (HBCU's), Predominately Black Institutions (PBI's), as well as collaboration with the National Association for Equal Opportunity (NAFEO).
"This partnership fits within our mission to be part of sustainable energy solutions that not only contribute to the health of our environment, but also reduce energy costs and deliver a rapid return on investment while strengthening the reach of GB Energie LED to the Mid-West and Western United States" said Dr. Gloria B Herndon, President and CEO of GBE-LED.
GBE-LED and ASG have been successful in implementing LED lighting solutions that generate immediate energy savings and a rapid return on investment by providing customers with the expertise, breath of service offerings, and national scope to assist in every aspect of the process; from engineering, consulting, financial analysis of the investment to rebate management, project financing, implementation and operation.
"We are excited to team with GBE-LED and leverage our respective strengths to bring energy efficiency and cost reductions to colleges and universities, commercial and industrial facilities, as well as municipalities, casinos, medical centers, school districts and hotels" said Keith McAslan, Managing Partner, ASG Energy.
About GB Energie LED
GB Energie LED is a Washington D.C. based minority, women certified (WBENC) business committed to sourcing sustainable energy solutions worldwide. Through its national and international reach and teaming agreements with strategic partners GBE LED is positioned to be the leading force in the implementation of USA made LED lighting solutions. As a GB Group Global subsidiary, GBE-LED embodies the company's motto of 'doing well and doing good' through it's give back component, which is integral in every contractual engagement. This 'give back' to communities and organizations is geared towards supporting capacity building through skills training and contributing to educational and healthcare needs of local communities. For additional information please visit www.gbenergieled.com.
About ASG Energy LLC
ASG Energy LLCis a comprehensive LED energy solutions provider, with a successful track record of managing energy reduction initiatives and installations for several Fortune 500 companies throughout the U.S. ASG Energy's reach extends nationally to serve its customers and operates out of Denver and Canon City, Colorado as well as San Antonio, Texas. ASG utilizes professional project managers and engineers for all our commercial and industrial customers, medical centers and schools to assist our clients in realizing rapid cost savings, as well as, reducing greenhouse gas emissions and improving facility lighting and safety. For additional information please visit www.asgenergyllc.comor email at info@asgenergyllc.com.