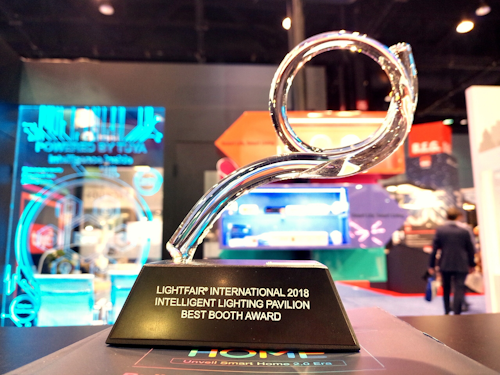 Tuya Smart, the global AI/IoT platform company, delivers turnkey lighting solutions so manufacturers have everything necessary to make a 'dumb' device a smart one, production-ready in less than two weeks. Such bulb manufacturers as Philips, Feit, Geeni and Energize have incorporated the Tuya Smart platform into their smart lighting. The company is providing major retailers including Costco and Walmart with a smart product library of thousands of products.
With more than 10,000 customers in 200 countries around the world, Tuya Smart provides manufacturers with the WiFi module, smartphone app templates and access to the Amazon AWS or Alibaba Cloud. The Tuya Smart IoT platform is the only one that connects Amazon Echo, Google Home, Apple Homekit and Tmall on a global scale, and has the fastest response time to an app or Echo's voice commands of any cloud platform.
The new LED bulbs from these top global manufacturers can connect to a consumer's WiFi network wirelessly and allow for a range of controls – turning a bulb from yellow to blue to red, or changing the hue of the light, as well as enabling time delays and all types of voice controls. The smart lighting solutions running on the Tuya platform can work with a variety of networking modes including WiFi, Bluetooth, Bluetooth Mesh, ZigBee and more. Smart bulbs driven by the Tuya platform are for every room in the house as well as in the garden.
Currently attending the Lightfair Conference in Chicago, Tuya Smart is already the AIoT platform for many traditional lighting companies, including the Massachusetts-based Atlantic Lighting. "Tuya Smart is transforming standard lights to AI-powered products with high efficiency, helping manufacturers reap the benefits without having to make their own investments in IoT R&D," said Jerry Wang, CEO, Tuya Smart. "With easy-to-adopt and cost-efficient smart business solutions, traditional lighting manufacturers can transform themselves into makers of smart home appliances. We look forward to working with more companies here in the U.S. to help create more smart appliances to make lives easier for consumers."
"We are very excited to help American companies build IoT solutions effortlessly using our cloud, app and WiFi module," said Alex Yang, head of the just-opened U.S. office, Tuya Smart. "We have created technology that can produce any type of smart device: from power accessories, to lighting, to your household appliances like a heater or air conditioner, to your kitchen appliances. We understand the consumer demand for smart products, and our platform enables any manufacturer to make one effortlessly."
About Tuya Smart
Tuya Smart is the global AIoT company with one-stop-shop solutions to transform standard household appliances and lights into smart devices in days – including a smartphone app, cloud, and internet-connected modules. The AIoT Tuya platform works with the Alibaba cloud and AWS, and the Tuya Smart cloud receives more than 20 billion daily device requests, with more than 6 million daily AI interactions. Founded in 2014, the Tuya Smart platform currently is working in home appliances in more than 200 countries and drives more than 10,000 products including the Ar4 smart AI monitor, the DoorCam wireless security camera, the Blink video doorbell, and the Lancey electric heater. For more information, visit https://en.tuya.com/.
Media Contact:
Erica Zeidenberg
925-518-8159 mobile
925-631-0553 office