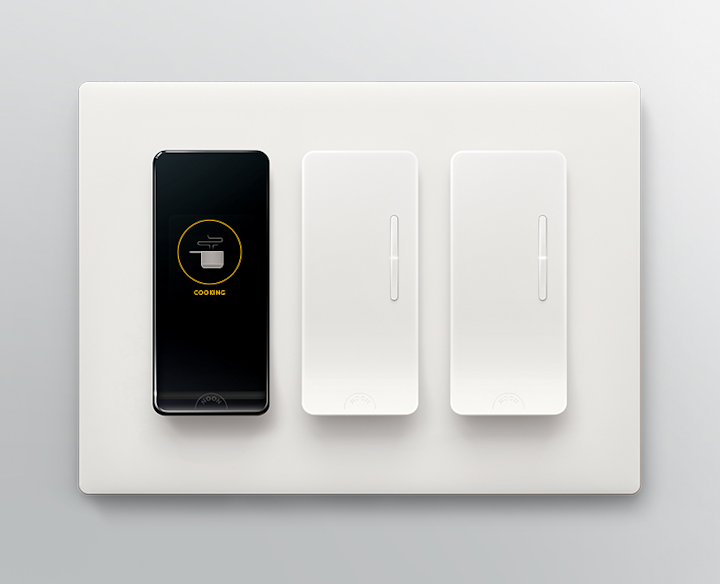 WHAT:
Smart light switch creator, Noon Home today unveils its Pro Program. Designed to provide pro installers with best in class products and customer experiences, the Noon Pro Program offers:
Authorized Reseller Program. Noon products at wholesale prices from preferred distributors.

Referral Program. Opt-in to be a part of the Noon Pro Finder and receive installation referrals and be a part of periodic Noon funded installation promotions.

Training. Exclusive training content to learn how Noon works.

Pro Warranty. Offer peace of mind with a three-year pro warranty when installing Noon for customers.

Sales and Marketing Materials. Access to Noon marketing templates, logos, guidelines, and sell sheets created to help pros grow their Noon business.

VIP Support. "Front of the line" customer support as needed.

Try It First Program. 50% off Noon Starter Kit to experience the product first hand before recommending it to customers.
According to Sean Paterson, Noon Home's Head of Sales: "Pro installers have their work cut out for them. They're expected to deliver the best products and solutions at the best price, all while providing the best customer experience. Our Pro Program is designed to make the install process as simple and transparent as possible. It enables electricians and installers to integrate beautiful, effective connected lighting solutions into their product mix."
HOW:
To register, please sign up at pro.noonhome.com.
CONTACT:
For more information, visit here or contact Jade@praytellagency.com.
ABOUT NOON:
Noon Home, Inc. creates products that improve our daily lives in the home to deliver an experience that is significantly better than what consumers live with today. Noon smart light switches transform rooms with one-touch control, allowing you to turn all lights on or off or swipe to set a scene that's unique to each mood and activity experienced in that room. Noon is a universal dimmer that uses patented bulb-discovery technology to identify and work with your current bulb and fixture types. You control all lights in a room right from the Noon Room Director switch, inside the Noon app or via voice with Amazon Alexa and Google Home. For more information please visit noonhome.com.