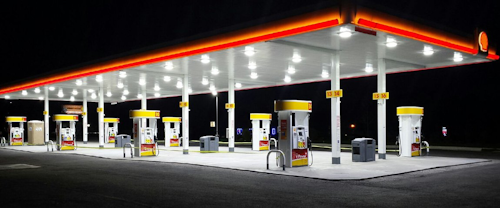 12 FACTS ABOUT LED CANOPY LIGHTS
At PoliLED you can find a wide selection of the best-LED lighting solutions for your business. Our LED Canopy lights are not the exception. They are incredibly long-lasting and have guaranteed LED lifetime hours, which make them a 100% reliable product. Additionally, they are available in different sizes, colors, designs, watts and LED color temperatures. Let's take a look at 12 important facts of LED Canopy Lights.
1. Bright and consistent light
Our LED Canopy lights are ultra-efficient. These lights offer up to 120 lumens per watt. As a consequence, you will get a super bright lighting while you save up to 85% on energy costs. This will take us to the next point.
2. Excellent energy efficiency
This outstanding lighting solution will reduce significantly the energy consumption of your business. Under those circumstances, these LED Canopy lights will be paying themselves in no time.
One of the things we always recommend to our clients is to choose the lighting according to the mood they want to establish in their spaces. LED Canopy lights are available in two LED colors. The first option is the Cool White LED color, which is perfect for an invigorating lighting design. The second one is Daylight White LED color, which is the perfect option for a white bright and natural lighting design.
4. A safe place for your customers
Because of the number of lumens and the LED color temperature, these LED Canopy lights will provide a white light space with great visibility. As a consequence, your customers will feel safer.
5. No Bulbs
LED technology will give you the pleasure of forget about bulb replacement. Thanks to the LED diodes you don't have to worry about maintenance.
6. UL Certification
This certification allows you to use the LED Canopy Light in any commercial or industrial project. With this in mind, if you are developing a project, this type of certification is very helpful for you.
7. LED Canopy Lights with dimmable quality.
Some of our LED Canopy Lights offer you the dimmable quality. Therefore, you can adjust the intensity of your lights everytime you want.
8. Warranty and lifespan
These lights have a warranty up to 5 years and 75,000+ Guaranteed LED Lifetime Hour. As shown above, these products have a great warranty.
9. Different shapes and styles
LED Canopy lights are available in round and square shape. Additionally, we have a white square model that has a very high-end style, perfect for a contemporary ambiance. After all, the idea is to offer you a product that can be adapted to your lighting design. Both square and round fixtures have been constructed with durable and high-quality materials.
10. Multiple applications
LED Canopy Lights can be used in multiple areas. For example, gas stations, parking structures, storage areas, walkways, security entryways, exterior canopies and more.
11. IP65 Rated
The IP means Ingress Protection, and this number reflects the degree of protection our product has against water, dust, solid objects and accidental contact. Our LED Canopy lights are IP65 rated. This means they won't have ingress of dust, the light is protected against contact and it is waterproof. As a consequence, no dust, blowing rain or bugs will affect the excellent performance of these LED lights.
12. Unbeatable price.
At PoliLED we always offer you the best price. If you are a wholesaler you need to call us now to get your special discount. Don't miss this opportunity!
Click here, and take a look at all the LED Canopy Lights we have for you.
Questions? Call us (305) 468 8986 or visit us at our showroom: 1574 NW 108th Ave, Miami, FL 33172. We are glad to help.