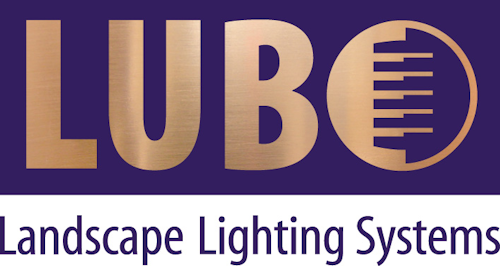 BEAT THE HEAT INSIDE YOUR LUMINAIRES
LUBO Lighting International Inc. just lunch a new generation of outdoor lighting fixtures with a thermo transfer module ( patent US,CA, 2017 ), for standard MR11 and MR16 bulbs, which transfer heat directly to the fixture's body for fast dissipation.
LUBO Lighting, manufacturer of outdoor landscape and architectural lighting systems, introduces its new series of MR16 fixtures Cameleon - 2013 ©. This new series of fixtures has been remodelled to serve as a support to the unique patent pending heat sink designed by LUBO. This revolutionary technology allows you to use all standard and new generations MR11 & MR16 LED bulb with aluminium flat top inside the fixtures in order to meet the lighting needs of architects, designers, contractors, landscapers and lighting professionals.
This new generation of fixtures has the ability to use a wide lighting range (700 + Lumens), with a choice of bulb (1W to 10W LED) with an extensive range of optical angles ranging from 8 to 135 degrees. This new serial of fixtures allows one step bulb replacement in 20 seconds.
While allowing for a wide variety of technologically advanced LED light bulbs, LUBO "CAMELEON" fixtures, increased the lifetime of the bulbs due to the innovative incorporated thermo transfer module which transfer heat directly to the fixture's body for immediate dissipation. This heat sink decreases temperature between 15 to 38% of the heat of the bulb, when placed within the enclosed fixture in comparison to the external of the fixture.
Today, advanced technologies have led to a new generation of LED, offering longer life, increased brightness and CRI, at the time reducing power consumption. Because of their lower cost and improved efficiency, LED have replaced all traditional incandescent, fluorescent and halogen MR16, MR11, lighting in almost all applications.
There is an emerging need for Thermal Management
High intensity LED, MR11 - MR16 are opening up new avenues for cost savings and reduced power consumption, however, they also generate more heat than conventional LED. You have to remember that the higher the temperature at which LED operate, the less efficient they become, making improved thermal management essential for optimal performance.
That is where LUBO Thermo Transfer Technology can help
Efficient LUBO Thermal Transfer Technology provides long-term performance and optimization in applications using High Brightness MR16 last generation bulbs, meeting the demanding needs of applications today and in the future.
LUBO Lighting International Inc.
See diaporama youtube ( lubo thermo transfer )