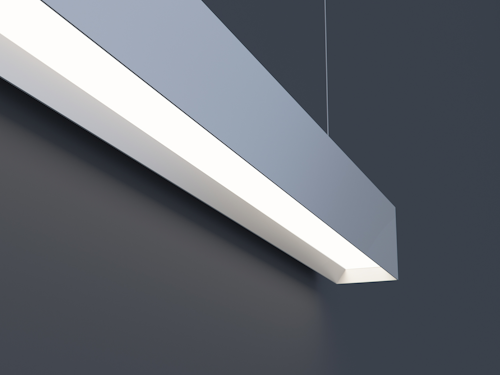 Coronet announces a new addition to its architectural luminaires with the 'RAY' series, taking a new "angle" on the standard linear pendant and slot fixture. The RAY features a unique beveled aperture and regressed lens, complimenting square downlights and adding improved visual comfort in any space. These aesthetics are complimented by the latest LED technology, delivering notable efficacy and smooth dimming capabilities. The RAY brings your vision to life in four-inch and six-inch aperture sizes, pendant or recessed formats, and can be configured as individual units, continuous runs or patterns.
Contact your local Cornet representative to obtain a sample for review. Like all Coronet LED fixtures, Ray ships in 10 working days.
Your Vision. Coronet Quality. Shipped in 10 Days.
About Coronet:
Coronet produces refined architectural luminaires using high performance LED and driver technologies. Since 2007, Coronet has utilized in-house design, engineering, and manufacturing capabilities to create US-made luminaires fit for high-end applications. We recognize the importance of collaborating and building strong long-term relationships with architects and designers, and our priority is to help them achieve their vision.
Our ability to ship our products in ten business days is what sets up apart from the rest. With a strong emphasis on customer service, we combine our appreciation for our clientele with an incredible engineering and production team to deliver your vision quickly and efficiently.