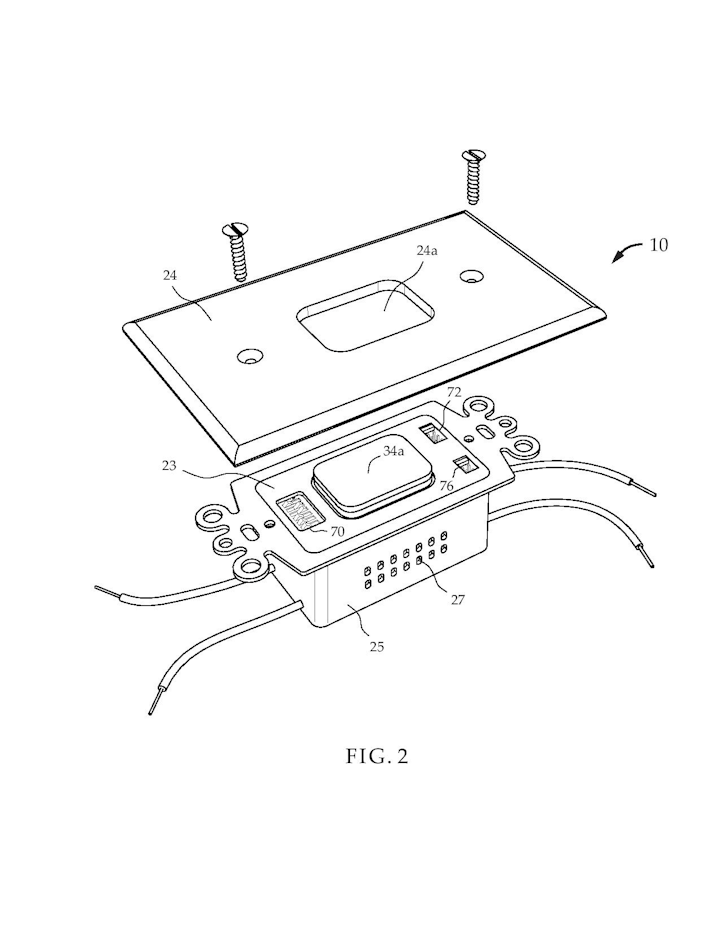 LED and Beyond Announces 4th
Universal, Integrated LED Driver Systems Patent

Latest Patent Covers Universal, Multifunctional LED Driver and Controller That Replace Conventional Wall Switches and Dimmers, and Offers Various Remote Control Technologies

August 7, 2017

LED and Beyond LLC. announced today the issuance of Patent No. 9,699,836 by the US Patent & Trademark Office. This patent relates to integrated LED driver and control systems that replace conventional wall switches, dimmers, and lighting fixture driver with a single device that installs in an AC outlet box.

LED and Beyond LLC. is the inventor of the first integrated LED drivers that installs in AC outlets and replaces conventional wall switches and dimmers with no need for modifications to the existing wiring. This latest patent adds significant flexibility and functionality to the three previously issued patents. With this technology a lighting manufacturer can set the output voltage and current of the integrated LED driver to match the power requirement of the LED lighting fixture. Therefore, one integrated LED driver can adapt to many different lighting fixture products having different power requirements. The invention offers a programmable LED driver with integrated full-range dimming, switching, and local/remote operation.

"This new invention allows lighting fixture manufacturers to conveniently adjust the input and output characteristics of the integrated LED driver to match the requirement of their LED lighting product, said Fred Bahr, CTO of LED and Beyond. "The manufacturer can also make adjustments to the output characteristics of the patented integrated LED driver at any time, even if they decide to modify the fixture with different power requirements. As such, this latest invention reduces the confusion manufacturers have had with standardization of their LED drivers." "This new patent also allows lighting fixture designers to use different numbers of LED chips in their designs and power the LED chips by setting the driver to meet the voltage and current requirements of the LED string they used in their designs," he said. "The new invention is also an elegant solution to powering LED undercabinet lighting, which can be locally or remotely turned on/off or fully dimmed."

The new patent can be used with any LED lighting fixtures such as chandeliers, ceiling lights, wall sconces, strip lighting, undercabinet lighting, etc.

The invention is available for licensing or sale.

About LED and Beyond LLC:
LED and Beyond LLC is the inventor of the first integrated LED drivers to replace conventional wall switches and dimmers. The company currently has four issued patents and other pending applications. To view a complete list of patents, please visit www.LEDandBeyond.com.