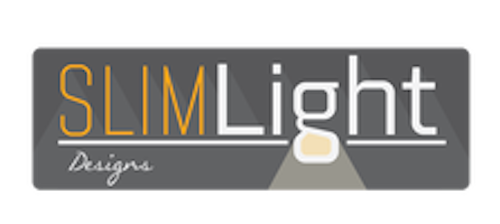 FOR IMMEDIATE RELEASE
Slim Light LED Lighting Saves Time and Precious Space
LIMA, Ohio—Imagine the ability to renovate your basement with bright, efficient lighting without having to sacrifice headroom with a low, dropped ceiling for install.
The new and innovative Slim Light non-intrusive LED light panel does just that, allowing homeowners and contractors to upgrade lighting projects for homes and businesses with just a portion of the space typically required for effective lighting in basements, offices, schools, and more. According to Slim Light Designs President and CEO Craig Ebbeskotte, the plug-and-play lighting not only saves space, but also provides easy installation.
"This product provides an easy install for the average person who wants more lighting in a space like a basement, where the usual install would likely require an electrician, as well as the creation of a drop ceiling to install all of the components of a regular LED lighting solution," Ebbeskotte said. "The Slim Light's magnetic base attaches to drop ceilings, suspended ceilings, t-bar ceilings, and acoustical ceilings. I installed an eight-light kit in my basement in a fraction of the time it would take for a typical lighting project."
The Slim Light is available in white, black, or a number of custom colors, and comes with a three-year warranty. It is available in three hues to include warm white, pure white, and cool white, and also offers multiple light diffuser options. The Slim Light has a Class 2 power supply (90-305 VAC input) and up to eight units can be connected.
The Slim Light can run up to 50,000 hours with a 1,000-1,500-lumens output per strip, depending upon the hue. The light comes with a three-year-warranty, and an eight-unit kit (which lights a 12-by-16-foot room) starts at $254, with additional options for remote dim and a wire blackout kit.
For more information and to order a Slim Light package for your home or business renovations, visit www.slimlightdesigns.com.
###
For more information, please contact: craig@slimlightdesigns.com