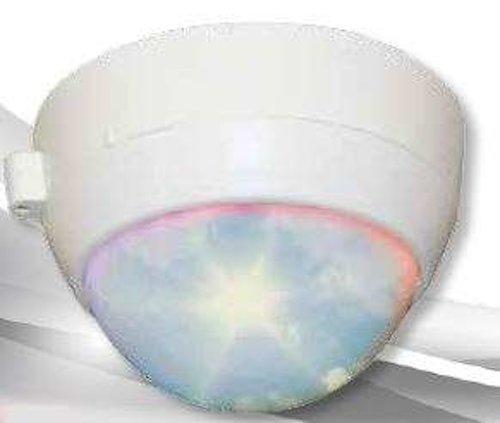 B.E.G. Controls LP, the North American affiliate of Brück Electronic GmbH (B.E.G.), introduces the worlds first stand alone occupancy sensor with the ability to change the color temperature of an LED fixture to match a person's circadian rhythm. Known as PureColor, this all in one unit combines both astronomical time keeping and motion detection giving it the ability to both adjust the color temperature of the fixture and maximize energy savings. PureColor also includes an adjustable photocell for advanced daylight harvesting and the ability to manually adjust the light level with a momentary wall station.
All of the settings of the PureColor are able to be adjusted through a wireless connection using either an Android or iOS app. PureColor works with the open DALI protocol allowing any fixture manufacture to create HCL fixtures.
"Multiple studies have shown the health benefits of Human Centric Lighting especially when it comes to healthcare, nursing home and educational applications.", says Michael "MJ" Johnson B.E.G. Controls, VP of Sales and Operations. "We are proud to be at the forefront of this important advancement."
The first demonstration of the PureColor sensor will be at the this years LightFair International show in Philadelphia on May 9th - 11th.