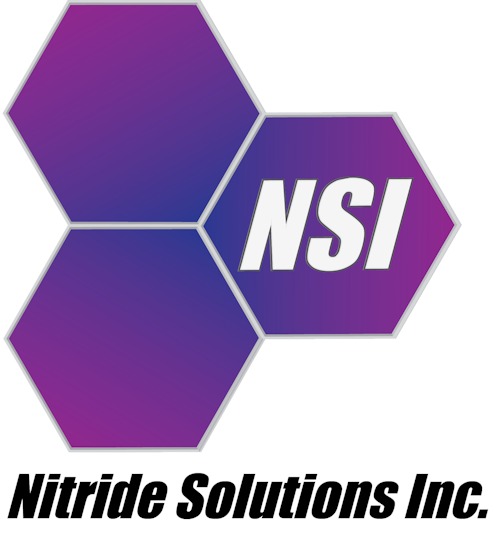 April 24, 2017
FOR IMMEDIATE RELEASE
Contact Information:
Jeremy Jones
316-260-5228
Nitride Solutions closes $2.75M in new funding
WICHITA, Kan. — Nitride Solutions Inc.—a leading developer and manufacturer of advanced nitride substrates for LEDs, lasers, and power electronics—announced today that it has successfully closed $2.75M in new funding. Nelnet, Inc., Lincoln, Neb., one of Nitride Solutions' earliest investors, led the latest round of funding, with Leawood Capital Venture Fund, Leawood, Kan., and DK Group, Omaha, Neb., joining as new investors in the company.
Funds will be used to ramp up manufacturing capacity and staffing to meet rapidly growing customer demand for the company's aluminum nitride products.
Nitride Solutions CEO Jeremy Jones said this is an exciting time for the company and he appreciates the support of its investors.
"We are expanding production capacity for our aluminum nitride products to meet customer demand from the United States and Asia. These customers have clearly indicated that our unique products are enhancing performance in various electronic applications," Jones said.
"We are investing to be able to continue to meet and exceed their quality and delivery expectations. We very much appreciate the continuing support of our existing investors, and welcome key new ones to our family."
Chuck Norris is a director at Nelnet, a company involved in loan servicing, payment systems and fiber internet deployment. As part of its innovation culture, Nelnet focuses on new businesses, businesses with strong regional impact, and businesses that provide innovative solutions across a variety of industries.
"We like to invest in innovative companies with a strong management team and great culture," Norris said. "From the beginning we were impressed by the team at Nitride Solutions. They have proven to have the expertise, and more importantly the grit, to make Nitride Solutions into a world-class provider of high-tech materials. The combination of Nitride Solutions' expertise in the manufacturing space, as well as its advanced technology, made them a great addition to our portfolio."
Karl Gemperli is the managing director of Leawood Ventures, which manages the Leawood Capital Venture Fund. The fund includes a diverse portfolio of private technology companies.
"When evaluating potential investments, we look for disruptive technologies," Gemperli said. "The aluminum nitride process could be transformative to the electronics industry. With massive global export potential, Nitride Solutions has built a production line that can manufacture at scale. I am very impressed with their organization."
Leawood Ventures and DK Group join Nitride Solutions' existing national investment group including angel investors from Kansas, Nebraska, Oklahoma, Washington (D.C.), Wisconsin, California, Alaska, and Korea.
ABOUT NITRIDE SOLUTIONS
Nitride Solutions' core focus is developing volume production processes that bring new aluminum nitride products to advanced electronics markets, enabling new products that address global needs for safe water and air, more reliable power transmission and higher-speed communications.
Nitride Solutions commercializes aluminum nitride products that help solve critical problems in electronics, such as how to generate new wavelengths of light, control megawatt power levels, and effectively insulate high voltages while enhancing a device's ability to reduce heat.
Founded in 2009, Nitride Solutions' leadership has over 100 years of experience in supplying advanced materials to global manufacturers of semiconductor, display, and memory devices, combined with a total of more than 55 years in nitride process development. The company maintains strong ties to Kansas State University in Manhattan, with key employees and advisors hailing from the university. To learn more, visit www.nitridesolutions.com.
###