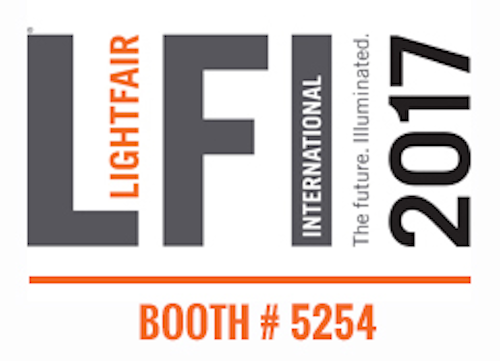 Green Frog Systems, Leading Australian Street Lighting Designer, will participate as an exhibitor at the 2017 International Lighting Fair (LFI), the premier annual event for Lighting Industry professionals, in booth #5254. The event will take place at the Pennsylvania Convention Center, Philadelphia, PA between the 9th and 11th of May 2017.
Targeted to a diverse group of lighting industry professionals including lighting designers, specifiers, architects, consultants and engineers from around the world. The LFI offers a comprehensive commercial lighting trade show and conference of exceptional professional development opportunities as well as the industry's newest and most advanced products and technologies.
Green Frog Systems will be exhibiting for the first time this year in booth #5254 with an exclusively Australian designed solar pathway light adeptly named the 'STEALTH' for it's sleek, modern appearance. The STEALTH solar pathway light will be on display along with a number of other solar and mains powered lighting products including high-bay and Low-bay lighting systems
"I always look forward to attending the LFI, " Said Green Frog Systems CEO, David Wilson 'it's a high point of my calendar, the growth of this event is truly impressive and the caliber and diversity of technology on show is something I always look forward to seeing".
For information on Green Frog Systems (Australia) you can visit the website at greenfrogsystems.com.au Plus you can stay Connected with Green Frog Systems on Facebook @GreenFrogSystemsAustralia or Twitter @GreenFrogSystem
About Green Frog Systems
Green Frog Systems are a leading Australian designer and manufacturer of world-class solar and grid connected lighting systems for extreme environments.
We service clients across a wide range of industries from all over the world developing innovative lighting solutions for Government, industrial and commercial Infrastructure.
Green Frog Systems provides tailored solutions for roadway & pathway lighting, off grid energy storage, and smart connected lighting networks. For more information, visit greenfrogsystems.com.au
ABOUT LIGHTFAIR INTERNATIONAL TRADE SHOW AND CONFERENCE
LIGHTFAIR® International is the world's largest annual architectural and commercial lighting trade show and conference and is sponsored by the Illuminating Engineering Society (IES) and the International Association of Lighting Designers (IALD). For more information about, please visit WWW.LIGHTFAIR.COM.
# # #