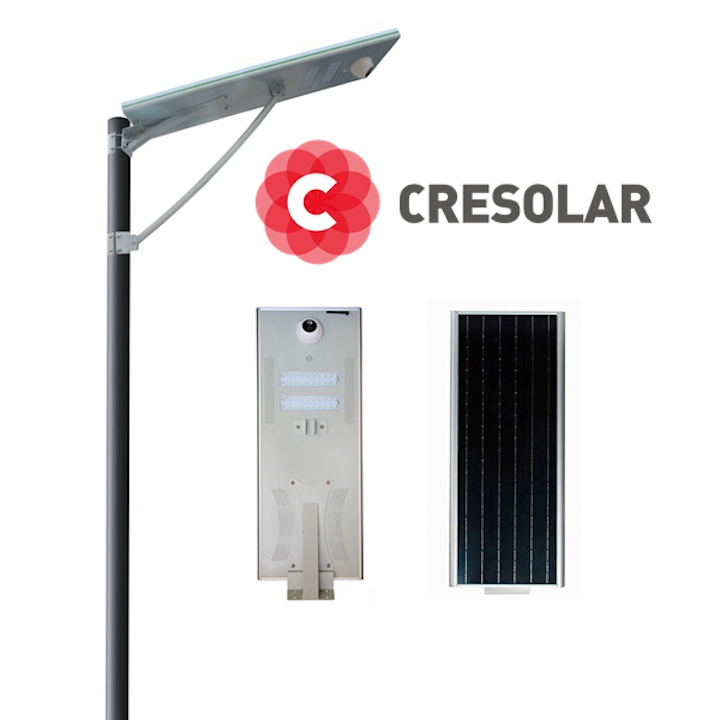 CRESOLAR's 80W all in one solar led street lights have been installed in the University of Ibadan, Oyo state. The local offical are very satisfied with this demo project. In future there would be projects.
This project is a new one, pole is nearly 30meters high. and 80W is a customized item for clients this time. actaully for this proejct, the two parties have discussed with each other many time. after the goods arrived client's side, their engineer spent a whole night to make the test and adjustment for the lamp with camera. because it is different as the normal solar integrated light, it needs clients to be patience to follow up one step by step for the using for the app of camera using. During this procedure, we are highly appreciated for the engineer's hard work.
And also during the dicussion with client's engiener, it has also improved us for more aspects to remind our clients to pay attention too. After the using of the lamp, our clients have given a highly compliment and praise for our products and our technicals. They said it is amazing, and in future we can realize more functions. Pls expecting for more.
Check solar LED light solution in: www.cresolar.com