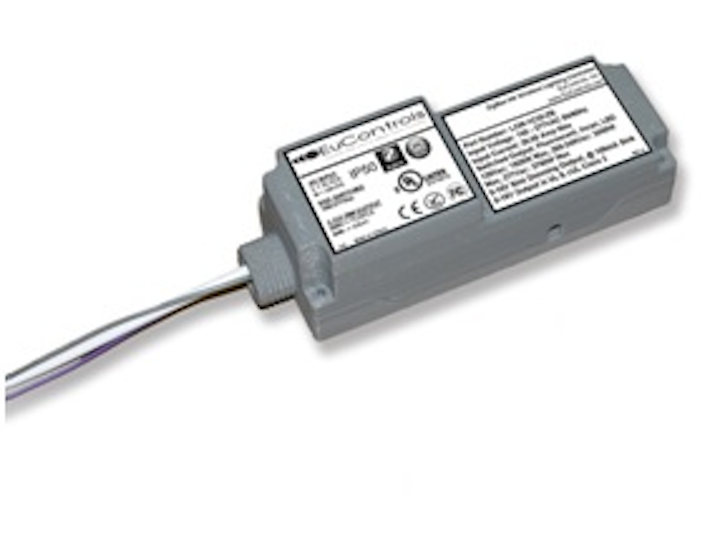 LOS ANGELES, CA — EuControls is excited to announce that its new LCM-1C20-ZB 20 Amp rated Zigbee lighting controller has now received multiple international safety and regulatory certifications. The LCM-1C20-ZB wireless controller is UL, FCC, CE, RoHS, and Zigbee (HA 1.2) certified for worldwide operation. In addition to direct 0–10V fixture control, the LCM-1C20-ZB also provides 100–277VAC plug load control using a zero-crossing relay for long life durability.
The LCM-1C20-ZB and its family of Zigbee lighting controllers are ideal for new and retrofit lighting projects that require Zigbee compatible on/off and dimming control. The related LCM-1C09-ZB (9 Amp relay rating) and LCM-LV-ZB (12VDC input) models are well matched for other lighting control applications with different demands. All LCM models are compatible with Current by GE's Daintree Networks' ControlScope platform and are protected by EuControls' 3 year limited product warranty.
For more information about the LCM-1C20-ZB and other Zigbee controllers, please visit eucontrols.com. Call us today to discuss your Zigbee lighting controls needs with our LA-based staff, who are ready to provide solutions for your unique lighting projects.
CONTACT:
EuControls Corporation
Toll-Free: (888) 535-9580
Email: sales@eucontrols.com