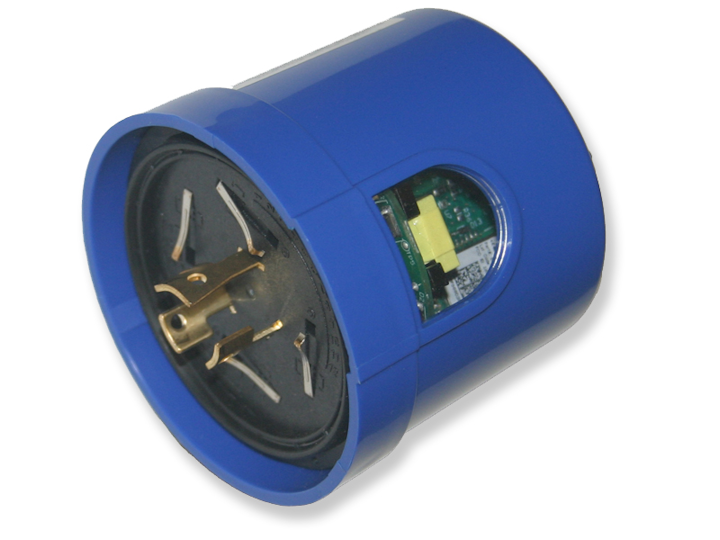 LOS ANGELES, CA — EuControls is excited to announce the addition of its latest wireless lighting controller to its growing lighting controls product portfolio. The new ECM-20-ZB is a 20 Amp rated 100–277VAC Zigbee compatible lighting controller intended for plug-and-play installation on outdoor area lighting fixtures containing NEMA twist-lock receptacles (ANSI C136.41-2013 standard). Fully Zigbee compliant on/off and dimming control is supported, and the controller's built-in north-facing photo sensor can enable daylight harvesting via gateway control or failover to predetermined on/off behavior based on luminous setpoints if connection with the gateway is lost.
The ECM-20-ZB works with Current by GE's Daintree Networks' ControlScope platform and Autani's EnergyCenter platform, as well as other Zigbee HA 1.2 compatible gateways capable of energy management strategies. UL listed and designed for long-term reliability, the controller uses a zero-crossing relay for safer operation. The ECM-20-ZB is also IP66 rated rain-tight and can operate in extreme temperatures from –40 to +176 °F (–40 to +50 °C), allowing for use in parking lots, pathways, and other outdoor areas. EuControls stands by its products, and every controller is protected by a standard 3 year limited product warranty.
For more information about the ECM-20-ZB and other Zigbee compatible controllers including the latest LCM-1C20-ZB indoor controller, please visit eucontrols.com. Call us today to discuss your wireless lighting controls needs with our LA-based staff, who are ready to provide solutions for your unique lighting projects.