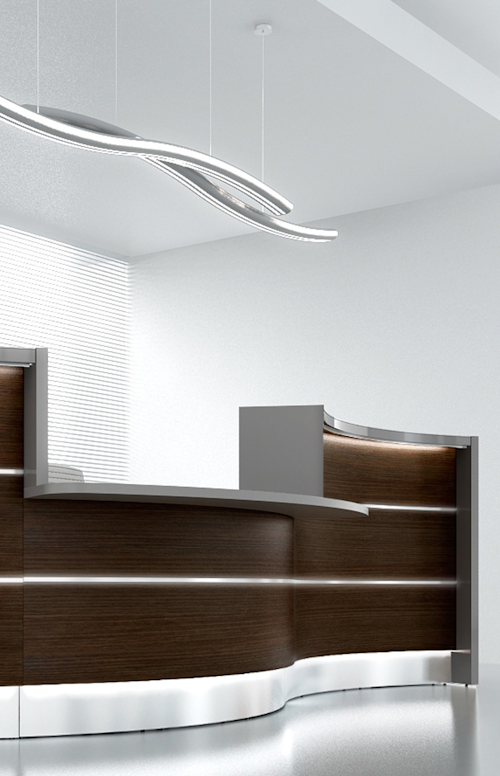 Lumibright's Bendable Aluminium extrusions are an excellent option to take your strip light installations to the next level. These LED aluminum channels/profiles are not only a great housing for strip lights but also act as a heat sink for them as well, which in turn will expand your LEDs lifetime as well as brightness over time. The frosted covers conceal the LED strip and make for a professional looking light fixture. Included polycarbonate Opaque Cover protects the LED strip inside the channel and the end caps protect the extrusion from dust & undesirable elements, which can make LED strips dirty, which prevent consequent deterioration of the lighting parameters. Easily assembled, the extrusion can be mounted to surfaces using mounting brackets.
The LED strip profile accessories are easy to assemble and install, they include:
End caps.
L-shaped brackets.
Special mounting clips.
Milky diffusers/covers.
They are ideal for straight linear runs or can be bend, shaped to curved surfaces for easy installation. Made from high quality aluminium alloy and double-anodized, it can be used with strip lights that allow the strips to be mounted in such a way that they give off light in one direction (for instance, toward the ceiling) or even in dual directions (ceiling as well as towards the floor).
The mix and match of colourful strip lights would create a spectacular display crafting a floating look for ceiling or vibrant luminosity for walls, shelves or cove. The indirect light emitted from the profiles is widespread and very captivating. The best thing about indirect lighting: it is completely glare-free!
Lumibright offers a wide range of Aluminum Extrusion profiles, which enables architects, interior designers, retailers & home improvement contractors to create amazing interior designs. They are easily fixed on the ceiling, floors, in corners or in other places inside or outside of the building. Moreover, all extrusions, can be easily cut to size, with the use of simple tools and, as a result – perfectly fit with the length of your stairs, mirror or wall.
Being compact, slim and easy to install, aluminium LED profiles are a versatile solution with only your imagination being the limit of their perfect application for:
Floor, wall, cove and ceiling extrusions for architectural, retail, office and home projects.
Corner profiles for Retail and Jewellery display.
Under stairs, Mirror corners and aisles.
Furniture's such as under cabinets, ledges, shelves, drawers, cupboards &closet.
Exhibits, office furniture & workstations.