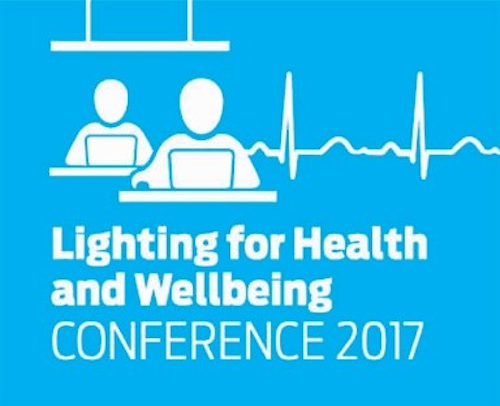 TULSA, OK / May 31, 2017 - PennWell's LED & Lighting Network announced today that Dr. Shadab Rahman of Harvard Medical School and Brigham and Women's Hospital will deliver the keynote address at the upcoming LEDs Magazine Lighting for Health and WellBeing Conference to be held on July 27, 2017 at the Newport Beach Marriott & Spa in Newport Beach, California.
Rahman's presentation will focus on the use of light to enhance circadian health. The talk will encompass research work ranging from circadian lighting developed for the International Space Station to clinical work at Brigham and Women's Hospital.
"We are honored to have Dr. Rahman speak at the inaugural Lighting for Health and Wellbeing Conference. His expertise is well-known, providing attendees with a unique and insightful presentation on how light scientifically affects the body and mind to impact overall health," said Christine Shaw, Event Director and Senior Vice President of PennWell's LED & Lighting Network.
Rahman is a neuroscientist who holds a Bachelor of Science degree from the University of Toronto, a Ph.D. in Physiology from the University of Toronto, and a Masters of Public Health from the Harvard T.H. Chan School of Public Medicine. Currently Rahman works as an instructor at Harvard Medical School, an associate neuroscientist at Brigham and Women's Hospital, and in postdoctoral research for both organizations. Rahman's research interests are in sleep and circadian neurophysiology. He has studied how the spectral, duration and pattern characteristics of light modulate behavioral, endocrine and molecular outputs that are under the control of the biological clock.
In addition to Rahman, the Lighting for Health and Wellbeing Conference program has announced an exceptional lineup of experts representing research labs, lighting manufacturers currently building products designed to influence human health and wellbeing, and lighting designers/specifiers that are working on such projects.
Featured speakers include Mr. Jamie Zeitzer, Ph.D., Assistant Professor at Stanford University and Mr. Robert Karlicek, Ph.D. at Rensselaer Polytechnic Institute and director of the Center for Lighting Enabled Systems and Applications. Zeitzer will present research into light sources that remove blue energy from the spectral power distribution, as well as data from recent tests showing how subjects responded to such light sources compared to standard LED-based lighting and to conventional light sources. Karlicek will discuss evidence-based lighting design. For a full list of speakers, click here.
About PennWell Corporation
PennWell Corporation is a privately held and highly diversified business-to-business media and information company that provides quality content and integrated marketing solutions for the following industries: Oil and gas, electric power generation and delivery, hydropower, renewable energy, water and wastewater treatment, waste management, electronics, semiconductor manufacturing, optoelectronics, fiber-optics, aerospace and avionics, LEDs and lighting, fire and emergency services, public safety, and dental. PennWell publishes over 130 print and online magazines and newsletters, conducts 60 conferences and exhibitions on six continents, and has an extensive offering of books, maps, websites, research and database services. In addition to PennWell's headquarters in Tulsa, Oklahoma, the Company has major offices in Nashua, New Hampshire; London, England; Houston, Texas; San Diego and Mountain View, California; Fairlawn, New Jersey; Moscow, Russia; and Hong Kong, China. For additional information about PennWell Corporation, visit www.pennwell.com.
###
Contact:
Wendy Lissau, Marketing Director
PennWell Corporation
Email: wlissau@pennwell.com
Phone: 918.831.9793