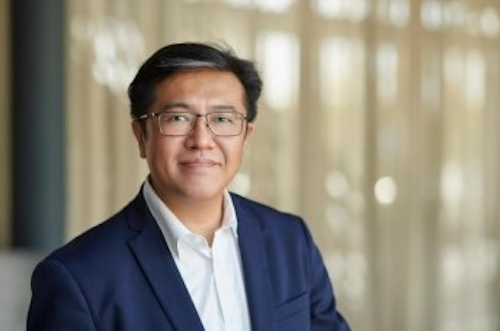 Lawrence Lin Appointed CEO of LEDVANCE
Lin to focus on continuing and accelerating transition of LEDVANCE into a full-scale LED-based general lighting provider.
The LEDVANCE Supervisory Board has appointed Lawrence Lin as Chief Executive Officer (CEO) and Managing Director of LEDVANCE. Lin, who most recently served as Chairman of the LEDVANCE Supervisory Board, will continue to drive the transition of LEDVANCE to become one of the global leaders in LED-based general lighting.
Lin brings a successful track record and vast international management experience into his new position at LEDVANCE. In his latest role since 2015, as Executive General Manager at MLS, he was instrumental in more than doubling the company's total sales revenues to currently around 8 billion Chinese Yuan (around 1 billion Euro) and building MLS' global sales network. He was also one of the driving forces behind the acquisition of LEDVANCE. Since July 2018, Lin had additionally served as Chairman of the LEDVANCE Supervisory Board.
As CEO of LEDVANCE, Lin will further accelerate the company's ongoing transition into an agile, full-scale LED general lighting provider that continues its expansion into growth segments like LED luminaires, LED lamps, Smart Home and Human Centric Lighting. Keeping a relentless focus on the customer will be an important element for moving towards that goal.
Hubert Roßkopf, Chairman of the LEDVANCE Works Council commented: "In his former capacity at our owner MLS and as Chairman of the LEDVANCE Supervisory Board, Lawrence Lin has been one of our key liaisons for quite some time. He therefore knows LEDVANCE and its processes very well. These insights and his deep knowledge of MLS will help us as a company moving forward. We as the LEDVANCE Works Council are committed to continuing the fruitful collaboration with him as the new CEO."
Lawrence Lin said: "Over the past two years, LEDVANCE has made great progress on its transformation journey in a very volatile market environment, for instance, by building a highly successful and profitable luminaires business and becoming more agile as an organization to better meet the needs of our customers. We will not stop there but will continue on this path with full speed ahead. I look forward to working with the entire LEDVANCE team to seize the great opportunities in our established markets in Europe and North America, as well as in fast growing emerging markets."
In order to assume his position as LEDVANCE CEO, Lawrence Lin has resigned as Chairman of the LEDVANCE Supervisory Board.
ABOUT LEDVANCE
With offices in more than 50 countries and business activities in more than 140 countries, LEDVANCE is one of the world's leading general lighting providers for professional users and end consumers. Having emerged from the general lighting business of OSRAM GmbH, LEDVANCE offers a wide-ranging assortment of LED luminaires for a broad spectrum of application areas, intelligent lighting products for Smart Homes and Buildings, one of the largest LED lamps portfolios in the industry, and traditional light sources. In fiscal year 2017, LEDVANCE achieved a turnover of around 1.9 billion Euro. Based on an agreement with OSRAM, LEDVANCE will continue to use the trusted OSRAM brand for many of its products (SYLVANIA for the USA and Canada). Further information can be found at www.ledvance.com.